Programs Listings: February-May 2010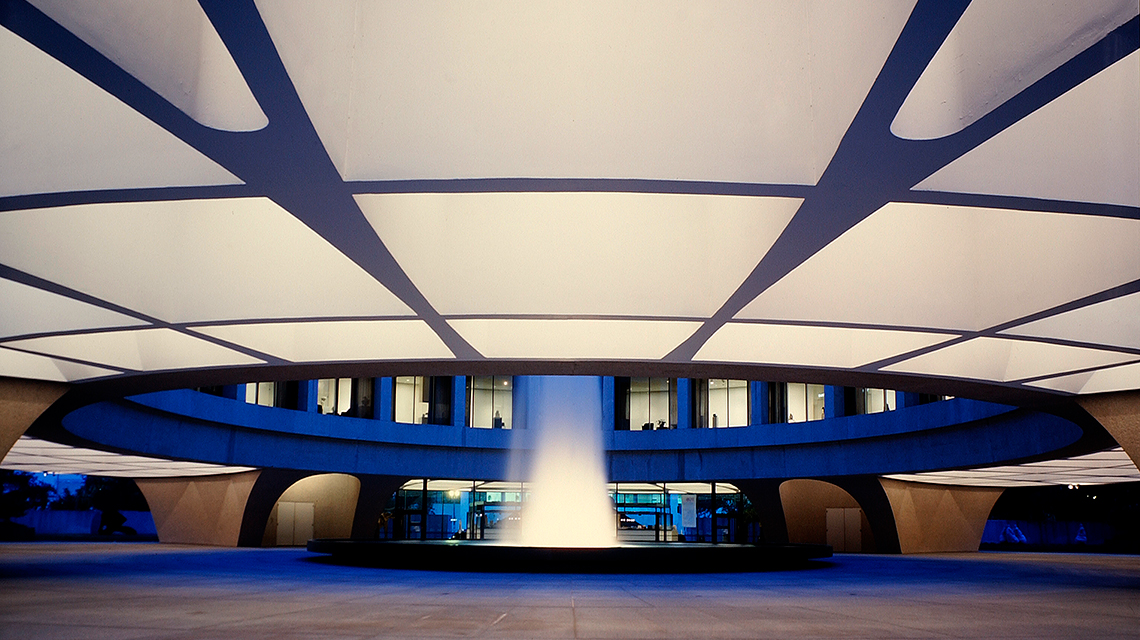 Wednesday, February 3, 2010
The Hirshhorn offers many exciting exhibition-related programs this spring, including artist talks, gallery discussions, After Hours and the annual James T. Demetrion Lecture. Among the artists and guest speakers featured are Ivan Chermayeff, Phoebe Greenberg, John Gerrard, Simon Schama and Nicholas Fox Weber. 
 
Thursday, Feb. 25; 7 p.m.
Meet the Artist: Phoebe Greenberg
Part nightmare, part morality tale, "Next Floor" (2008) by Phoebe Greenberg provides a metaphor for society's excessive consumption. The artist conceived and produced this piece, with director Denis Villeneuve and a feature film–scale crew. Greenberg discusses "Next Floor," which was awarded Best Short Film, International Critics' Week at the 2008 Cannes Film Festival, as well as her creative process and current projects. This program is free.
Thursday, Mar. 11; 7 p.m.
In Conversation: Ivan Chermayeff and Richard Koshalek on Josef Albers
Ivan Chermayeff, founding partner of the graphic design firm Chermayeff & Geismar and a noted designer, illustrator and artist, discusses Josef Albers' influence on his own artistic career with Hirshhorn director Richard Koshalek. Chermayeff studied under Albers, who was chairman of the design department at Yale University. This program is free.
Thursday, Mar. 18; 7 p.m.
Meet the Artist: John Gerrard
John Gerrard's works hover between fact and fiction. They present actual scenes from desolate corners of the American landscape—including a pumping oil derrick, a pig processing plant and a vintage storm photo superimposed on a real farmscape—but what looks like a live, panning shot is, in fact, a fabricated image. The artist discusses the complex process behind these stark, realistic works, which re-imagine landscape art and offer meditations on the impact of our habits of consumption. This event is presented in conjunction with the 2010 Environmental Film Festival in Washington, D.C. This program is free.
Tuesday, Apr. 6; 7 p.m.
Lecture: Valerie Fletcher on Maximum Effect from Minimum Means: Joseph Albers
When Josef Albers came to the United States from Germany in 1933, he brought art and ideas grounded in utopian idealism and pure abstraction that he explored and shared through his career as an artist and teacher. Senior curator Valerie Fletcher examines how Albers pursued the elusive subtleties of materials, form and color, and inspired countless students with his expertise and insight. This program is free.
Friday, Apr. 9; 8 p.m.
After Hours
Washington's premiere contemporary art event is back! Stay up late and enjoy extended Museum hours, a curator-led gallery tour of current special exhibitions, including "ColorForms," music on the plaza and live performances. Hirshhorn members get free admission to After Hours and special access to our VIP Lounge. Tickets will be sold in advance only at hirshhorn.si.edu.
Thursday, May 6; 7 p.m.
James T. Demetrion Lecture: Simon Schama on The Beast in Contemporary Art
Simon Schama, professor of art history and history at Columbia University, has written extensively on such diverse topics as 17th-century Dutch art, environmental history, twenty-first-century land and earth art, and the 2008 presidential election. He has also produced several documentary series for the BBC and PBS, including "A History of Britain," "Power of Art" and "The American Future: A History."  This program is free but seating is limited so tickets will be distributed on a first come basis starting at 5:45 p.m. the evening of the event.
Every Friday; 12:30 p.m.
Friday Gallery Talks
Every Friday, Hirshhorn staff, local artists, scholars and people from a variety of fields share their insights and initiate dialogue about the works currently on view. These brief lunchtime discussions provide visitors with an opportunity to stop by the Hirshhorn for a bit of culture and to engage with the art and exhibitions in new and different ways. For the most up-to-date schedule and to download free podcasts of past Friday Gallery Talks and other programs visit hirshhorn.si.edu. This program is free.