Programs Schedule: Summer 2010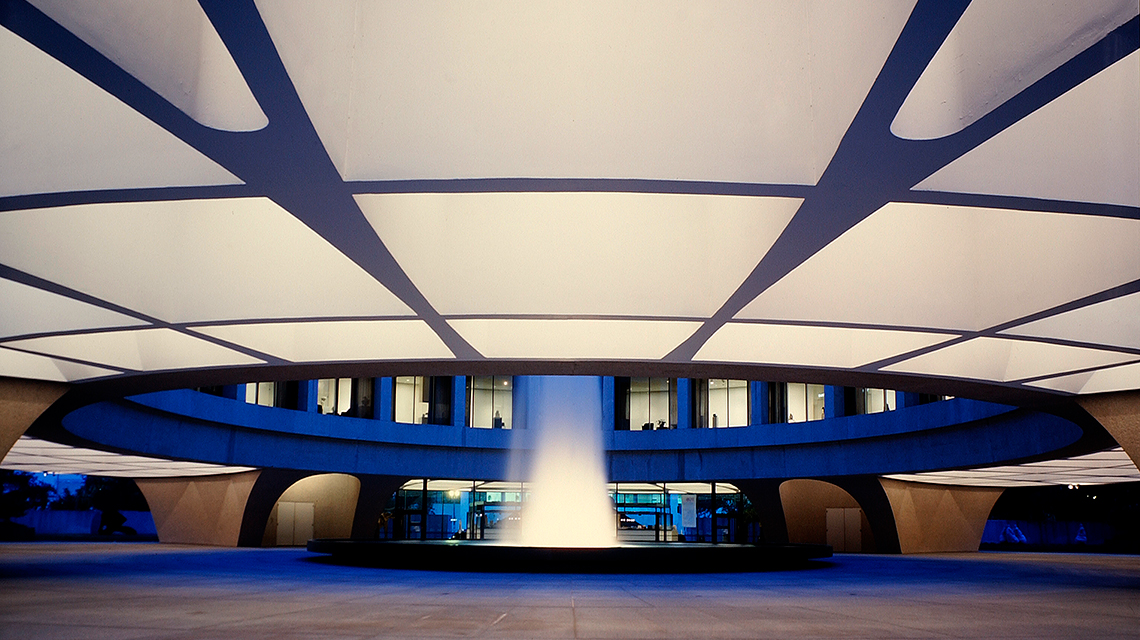 Friday, April 23, 2010
The Hirshhorn's summer programs explore special exhibition "Yves Klein: With the Void, Full Powers" through gallery discussions, tours, lectures and special After Hours performances. The annual James T. Demetrion Lecture, delivered this year by Simon Schama, is also coming up soon.
 
Monday, May 24; 7 p.m.
James T. Demetrion Lecture: Simon Schama on The Beast in Contemporary Art
If all figurative art approaches taxidermy in its crafty fixing of vitality, British contemporary artists have taken on board this conceit with striking compulsiveness. From Damien Hirst's sharks and sheep to Mark Wallinger's pedigree racehorses, sleekness and slaughter seem to be their thing. So what are they getting at and why should we care? Simon Schama, professor of art history and history at Columbia University, offers some clues. This program is free but seating is limited. Tickets will be distributed on a first-come basis starting at 5:45 p.m. the evening of the event.
Thursday, May 27; 6:30 p.m.
Event: The Many Faces of Yves
Yves Klein's life and art were informed by a diverse body of subject matter—from the mystical sect Rosicrucianism to judo to progressive philosophical and architectural concepts. Exhibition curator Kerry Brougher and experts in a range of fields will explore multiple facets of Klein's career in this gallery event. This program is free.
Wednesday, June 9; 7 p.m.
In Conversation: Rotraut Klein-Moquay and Kerry Brougher
Rotraut Klein-Moquay, the artist's wife, assistant, model and muse, revisits Klein's life and works with exhibition curator Kerry Brougher. This program is free.
Friday, July 23; 12:30 p.m.
Friday Gallery Talk: Daniel Moquay
Daniel Moquay, head of the Yves Klein Archives in Paris, gives a tour of the exhibition and shares his extensive knowledge of the artist's career and creative process as part of the Hirshhorn's Friday Gallery Talk series. This program is free.
Friday, July 23; 8 p.m. to midnight
After Hours
This summer, After Hours celebrates "Yves Klein" with gallery talks, live music and special performances on the plaza. Hirshhorn members get free admission to After Hours and special access to the VIP Lounge. Tickets will be sold in advance only at hirshhorn.si.edu.
Thursday, Sept. 9; 7 p.m.
Lecture: Kaira Cabañas on Yves Klein
Art historian Kaira Cabañas, Director of the MA in Modern Art/Critical and Curatorial Studies Department of Art History and Archaeology at Columbia University and contributor to the exhibition catalogue, discusses Klein's work with particular emphasis on his films and performances. This program is free.
 
Every Friday; 12:30 p.m.
Friday Gallery Talks
Every Friday, Hirshhorn staff, local artists, scholars and specialists from a variety of fields share their insights and initiate dialogue about the works currently on view. These brief lunchtime discussions provide visitors with an opportunity to engage with the art and exhibitions in new and different ways. For the most up-to-date schedule and to download free podcasts of past Friday Gallery Talks and other programs, visit hirshhorn.si.edu. This program is free.