Robert Irwin Programs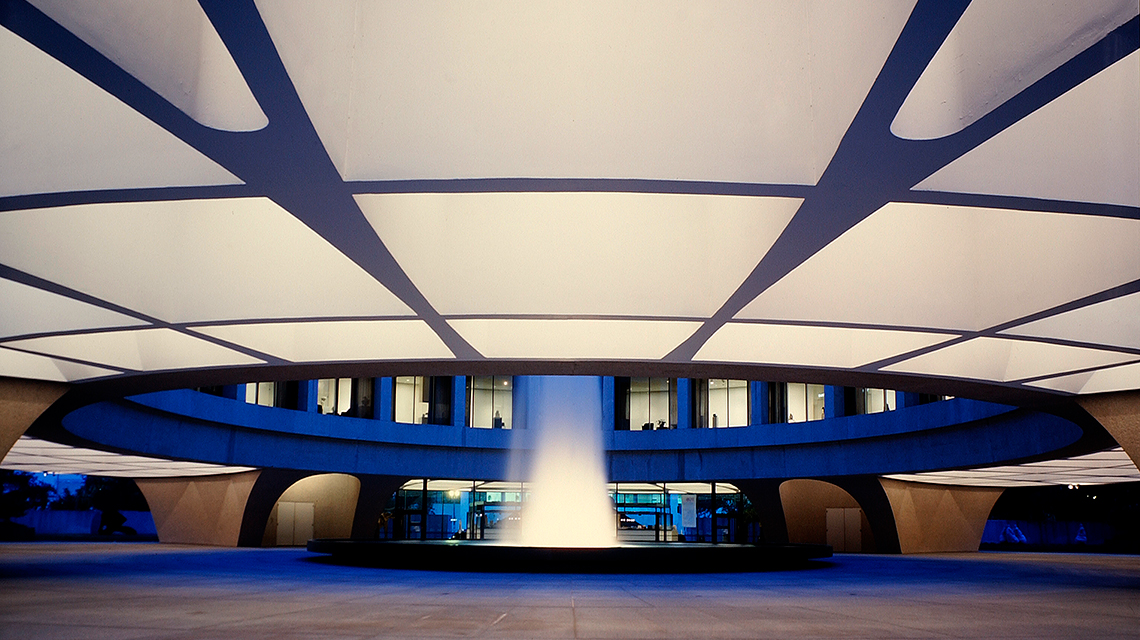 EVENING PROGRAMS
James T. Demetrion Lecture: Robert Irwin
Thursday, April 7
7 pm, Ring Auditorium  
With a career spanning more than half a century, Robert Irwin has been recognized not only as a leading figure of California Light and Space art, but also as one of the driving forces behind an expansion of the definition of art, as it moves away from the production of discrete objects and into the arena of experience and perception. In addition to having countless exhibitions and projects internationally, Irwin was one of the first visual artists to receive the MacArthur Foundation's "genius" grant, as well as the recipient of a John Simon Guggenheim Fellowship and the Thomas Jefferson Foundation Medal in Architecture. The Hirshhorn exhibition Robert Irwin: All the Rules Will Change is the first US museum survey outside of California in nearly four decades and features groundbreaking paintings and sculptures from the 1960s and a new large-scale installation made in response to the Hirshhorn's distinctive architecture.
This annual program is made possible by the Friends of Jim and Barbara Demetrion Endowment Fund, established in 2001 to celebrate Jim Demetrion's seventeen-year tenure as the Hirshhorn's second director.
Curators in Conversation: Lynne Cooke, Rob Weiner, and Evelyn Hankins
Monday, April 18
6:30 pm, Ring Auditorium
National Gallery of Art Senior Curator Lynne Cooke, Chinati Foundation Associate Director Rob Weiner, and Hirshhorn Curator Evelyn Hankins discuss major site-conditioned projects by Robert Irwin. In April the Hirshhorn will be exhibiting a historical survey of Irwin's work from the 1960s, along with a new scrim installation created in response to the Museum's distinctive architecture; in June 2015 Dia:Beacon opened a reconfiguration of Irwin's seminal installation Excursus: Homage to the Square³; and this summer the Chinati Foundation will open a monumental Irwin installation that has been in development since 1999. The confluence of these three projects offers an opportunity to consider the uniquely multifaceted nature of Irwin's conditional practice.
Irving Blum and The Cool School
Wednesday, May 4
6:30 pm, Ring Auditorium
Legendary contemporary art dealer Irving Blum transformed the Los Angeles art scene in the 1960s by bringing together East and West Coast artists for the first time at a single venue. At Ferus Gallery, Blum joined forces with Walter Hopps, who had founded the gallery with artist Ed Kienholz, to exhibit local "cool school" artists such as Robert Irwin, Larry Bell, and Ed Ruscha, along with Pop artists from New York, such as Andy Warhol, Roy Lichtenstein, and Jasper Johns. Blum introduces the documentary The Cool School: How LA Learned to Love Modern Art and reflects on his time at Ferus, including his work with Robert Irwin, whose exhibition is currently on view at the Hirshhorn.
Lawrence Weschler: Seeing is Remembering
Tuesday, May 17
6:30 pm, Ring Auditorium
The author of Seeing Is Forgetting the Name of the Thing One Sees: Over Thirty Years of Conversations with Robert Irwin, arguably one of the most popular and insightful monographs about any contemporary artist, recalls the origins of that book, coming on forty years ago, and in particular explores the development of Irwin's practice from the late 1950s through many of his later site-conditioned projects.
ADDITIONAL PROGRAMS
Films
Film: Robert Irwin: The Beauty of Questions
Sunday, August 21
3 pm, Ring Auditorium
Friday Gallery Talks:
Friday Gallery Talk: Annette Polan on Ways of Seeing
Friday, April 8
12:30 pm, Meet at the Info Desk
Friday Gallery Talk: Evelyn Hankins on Close Looking in Robert Irwin
Friday, April 29, May 20, June 3
12:30 pm, Meet at the Info Desk
Friday Gallery Talk: Susan Lake on Materials
Friday, July 8
12:30 pm, Meet at the Info Desk
Friday Gallery Talk: Glenn Dixon
Friday, July 22
12:30 pm, Meet at the Info Desk
Friday Gallery Talk: Danielle O'Steen
Friday, August 5
12:30 pm, Meet at the Info Desk
Friday Gallery Talk: J.D. Talasek
Friday, August 26
12:30 pm, Meet at the Info Desk