Spring 2012 Public Programs Schedule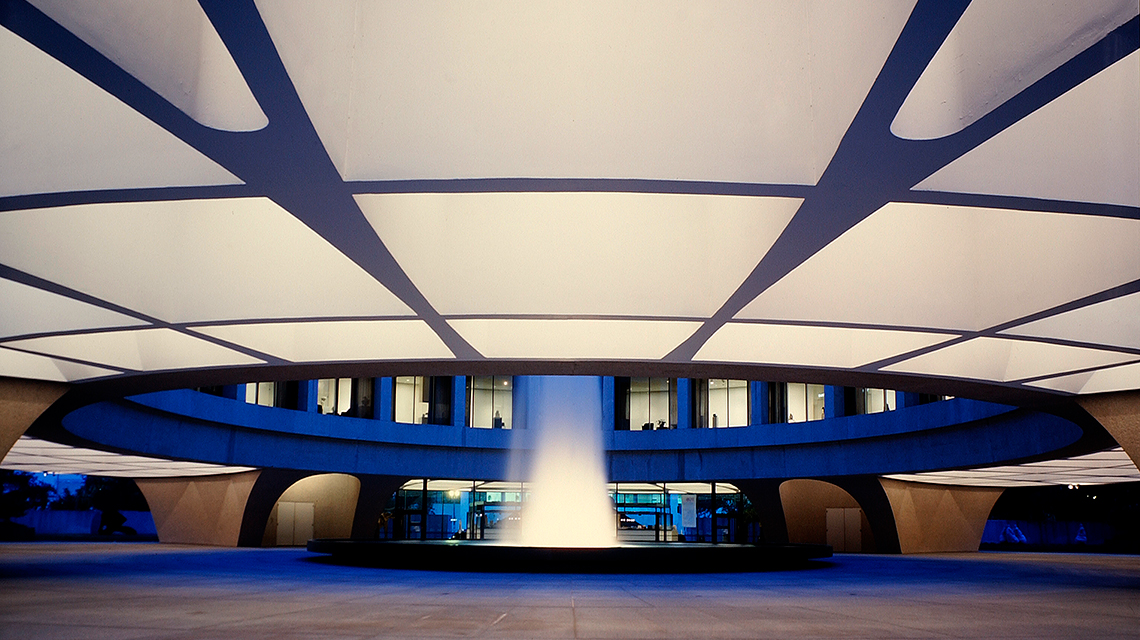 Monday, February 27, 2012
This spring, the Hirshhorn offers a range of educational programs that invite audiences to engage with artists, curators and works on view on a deeper level. All programs are free and in the Ring Auditorium, unless otherwise noted.
Exhibition Tour with Valerie Fletcher
Thursday, March 1; 7 p.m. in the second-level galleries
Valerie Fletcher, senior curator at the Hirshhorn, will give a lively interactive tour of "Suprasensorial." Visitors can stay for a screening of Brazilian film Elite Squad: The Enemy Within at 8 p.m. in the Ring Auditorium. 
Earth Matters: A Keynote Lecture by Ghada Amer and Reza Farkhondeh
Friday, March 9; 7 p.m. 
Internationally acclaimed artists Ghada Amer of Egypt and Reza Farkhondeh of Iran will speak together about their work. Known for her probing explorations of women's issues in paintings that incorporate embroidery, as well as drawing, sculpture, performance, installation and outdoor garden works, Amer will open the evening with a discussion of her work before being joined by longtime collaborator, Farkhondeh. Together, Amer and Farkhondeh will present their joint works with themes that range from war to nature, before taking questions from the audience. This keynote talk, co-sponsored by the Hirshhorn and the National Museum of African Art, inaugurates an interdisciplinary symposium on land use in Africa that will take place at the University of Maryland March 10 and 11. Funding has been supplied by a Smithsonian Institution–University of Maryland at College Park Seed Grant. 
James T. Demetrion Lecture: Doug Aitken
Thursday, March 22; 7 p.m. 
Los Angeles-based artist Doug Aitken and Hirshhorn chief curator Kerry Brougher discuss Aitken's groundbreaking 360-degree video projection, "SONG 1," a special commission by the Hirshhorn Museum that will premiere on the evening of the lecture. The annual James T. Demetrion Lecture commemorates the 17-year tenure of Hirshhorn director Jim Demetrion and is made possible by the Friends of Jim and Barbara Demetrion Fund.
Meet the Artist: Wayne Gonzales
Thursday, April 12; 7 p.m.
Gonzales, whose "Pentagon" (2004-2005) is on view in "Dark Matters: Selections from the Collection," discusses his recent work with Zan Dumbadze, assistant professor of art history at George Washington University. 
Meet the Artist: Luis Camnitzer
Thursday, April 19; 7 p.m.
Art theorist, artist, critic and educator Luis Camnitzer speaks about the challenges facing Latin American artists working abroad, offering insight into the cultural contexts that shaped the artists in "Suprasensorial."
Meet the Artist: Roni Horn
Wednesday, May 2; 7 p.m.
Horn, whose photographs "Some Thames—Group M" (1999-2000) are on view in "Dark Matters: Selections from the Collection," explores the mutable nature of art through sculptures, works on paper, photography and books.
"SONG 1" Closing Celebration
Friday, May 11, sundown to midnight on the Plaza 
On the final weekend of the Doug Aitken's video projections, an evening event, including an appearance by a special musical guest will take place on the museum's plaza. Conceived by Aitken as an extension of the artwork into the realm of live performance, it will function as the capstone to the exhibition. Details will be announced this spring.
Friday Gallery Talks
Weekly, meet at the Information Desk at 12:30 p.m. 
Museum staff members, local artists, art historians and other experts share their insights with visitors and encourage dialogue about a different work on view each week. Event listings can be found at hirshhorn.si.edu.