Symposium: Art in the Expanded Field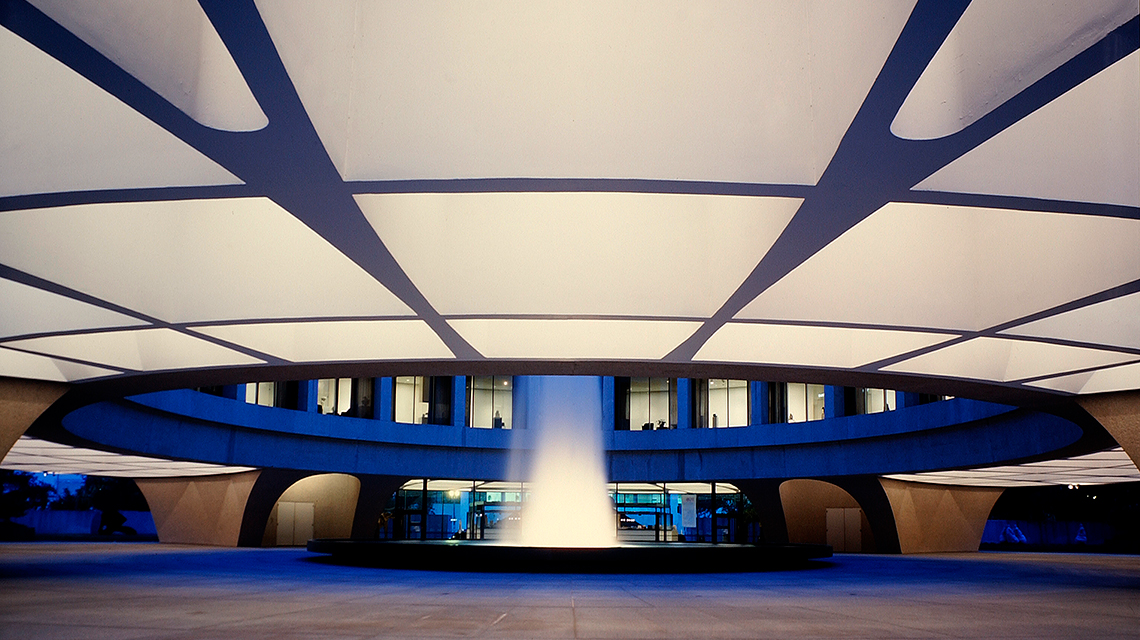 Noon to 4 pm in the Ring Auditorium
Free, seating is first come, first served
SONG 1, perhaps one of the most monumental iterations of a total work of art, involves many creative disciplines and energies. Artist Doug Aitken joins a group of multidisciplinary thinkers and writers including David Allin, Aaron Betsky, Geeta Dayal, Sasha Frere-Jones, Dean Kuipers and Zabet Patterson to discuss topics at the convergence of art, architecture, music, cinema, and the urban landscape in a series of critical conversations.
Schedule:
Noon to 1 pm: Music and Space
3 to 4 pm: Liquid Architecture and the Culture of Modification
About the participants:
David Allin
David Allin is a senior associate at Diller Scofidio + Renfro, where he has led art, exhibition and architecture projects since joining the studio in 2006. He is currently running the development of the Bloomberg Balloon, a seasonal inflatable pavilion for the Hirshhorn Museum and Sculpture Garden.
Aaron Betsky
Aaron Betsky is the director of the Cincinnati Art Museum. In 2008 he was director of the 11th Venice International Architecture Biennale. Formerly a designer for Frank O. Gehry and Associates and Hodgetts & Fung Design Associates, he has published more than a dozen books on art, architecture and design.
Geeta Dayal
Geeta Dayal writes frequently on the intersections between sound, visual art, and technology. She is currently a staff writer at Wired, based in San Francisco. Her first book, Another Green World, on the musician Brian Eno, was published by Continuum in 2009. She has contributed to many publications, including Frieze, Cabinet, Bookforum, The Wire, The Village Voice, and The New York Times. Her essays appear in several anthologies, including The New Grove Dictionary of Music (Oxford, 2012),Loops (Faber, 2009), The Resistible Demise of Michael Jackson (Zer0, 2009), The Pitchfork 500 (Simon & Schuster, 2008) and Marooned (Da Capo, 2007).  She is a recent recipient of a major grant from Creative Capital / The Andy Warhol Foundation in the Arts Writers Program.
Sasha Frere-Jones
Sasha Frere-Jones is a staff writer and pop-music critic for the New Yorker. His writing has also appeared in the Village Voice, Spin, the New York Times, the New York Post and the Wire. Also a musician, he is a member of the bands Calvinist and Piñata. His former band Ui released five albums and toured America and Europe.
Dean Kuipers
Dean Kuipers is an editor at the Los Angeles Times who writes often about music. He collaborated with Aitken on the film "Diamond Sea" (1997) and the book "I Am a Bullet: Scenes from an Accelerating Culture" (2000). He wrote "Why We Love Music: Mapping and Remapping Reality in Doug Aitken's 'SONG 1'" for the "SONG 1" artist's book.
Zabet Patterson
Zabet Patterson is assistant professor in contemporary art and digital media at Stony Brook University and a core faculty member for the Consortium for Digital Arts, Culture and Technology. She is currently working on two book projects: "Control Systems: A Materialist Genealogy of Computational Aesthetics" and "Visionary Machines: USCO between Technocracy and Techno-utopia."