An Evening with Theaster Gates and David Adjaye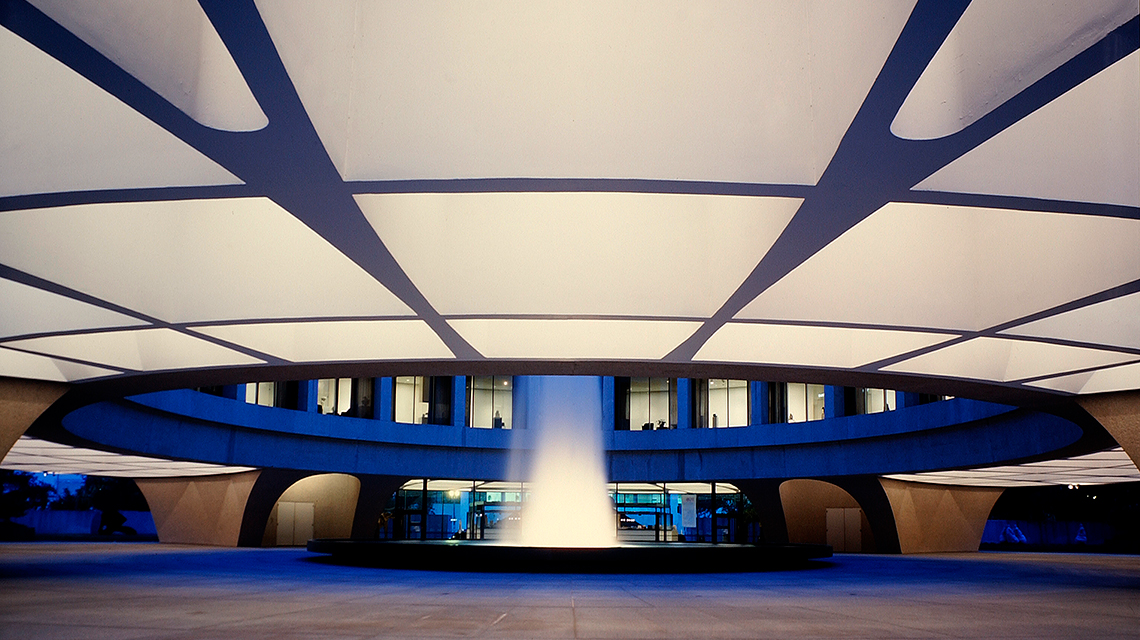 An Evening with Theaster Gates and David Adjaye
Wednesday, September 21
Processions: The Runners performance, 5:30 p.m.
David Adjaye and Theaster Gates in Conversation, 6:30 p.m.

---
Processions: The Runners
Performance Series Organized by Theaster Gates
Wednesday, September 21
5:30 PM, Third Level
Acclaimed artist, urbanist and social change advocate Theaster Gates will present the first of theProcessions musical performance series. Coinciding with the historic opening of the Smithsonian's National Museum of African American History and Culture, Processions promises to be an unexpected and deeply moving mash-up of sacred music, African and African American culture and history, theater, world dance, and chant, an uplifting and powerful experience.
The first Processions performance will feature Gates alongside student athletes from Howard University in Washington, D.C. and The Black Monks of Mississippi—an experimental music group that combines gospel and blues with Eastern meditative musical traditions—and will weave through the museum's third floor galleries, responding to the artworks on view. The group has appeared at venues including dOCUMENTA, the Whitney Museum of American Art, Blaffer Art Museum and the Serralves Foundation.
Each Processions will bring together a different ensemble of noted local, national and international artists, drawing on the Washington region's rich heritage of jazz, folk and gospel musicians. The second performance is planned for Spring 2017.
Processions has been made possible with support from the Sidney E. Frank Foundation
---
Theaster Gates and David Adjaye in Conversation
Wednesday, September 21
6:30 pm, Ring Auditorium
Socially conscious artist and urbanist Theaster Gates works in sculpture, installation, performance, and urban interventions to address poverty and racism in the United States. Breaking down the divide between art and life, his multidisciplinary practice has transformed abandoned buildings into cultural spaces and rejuvenated communities. Gates critically engages numerous publics, analyzing industrial and cultural exploitation through his working method of "critique through collaboration."
David Adjaye similarly explores the intersection of identity, community, and place in his global architectural practice. Born in Tanzania to Ghanaian parents, Adjaye's focuses on the environmental context of his buildings, addressing local concerns and conditions with a deep understanding of history. Exemplified by his design for the Smithsonian's National Museum of African American History and Culture, Adjaye's buildings foster links among people while acknowledging the diversity of urban identities.