Projects & Initiatives
Partnering with artists, influencers, innovators, and local communities the Hirshhorn explores new perspectives to engage and inspire broader audiences. Building on the established offerings of the museum, special projects and initiatives seek to redefine what it means to be a 21st century contemporary art museum.
Hirshhorn in the City
Hirshhorn in the City is a new initiative to bring international contemporary art beyond the museum walls, and connect artists and curators with the city's creative communities. We seek to spark inspiration in the everyday, experimenting with projects, partnerships and installations in D.C. neighborhoods that create more ways to bring people and ideas together.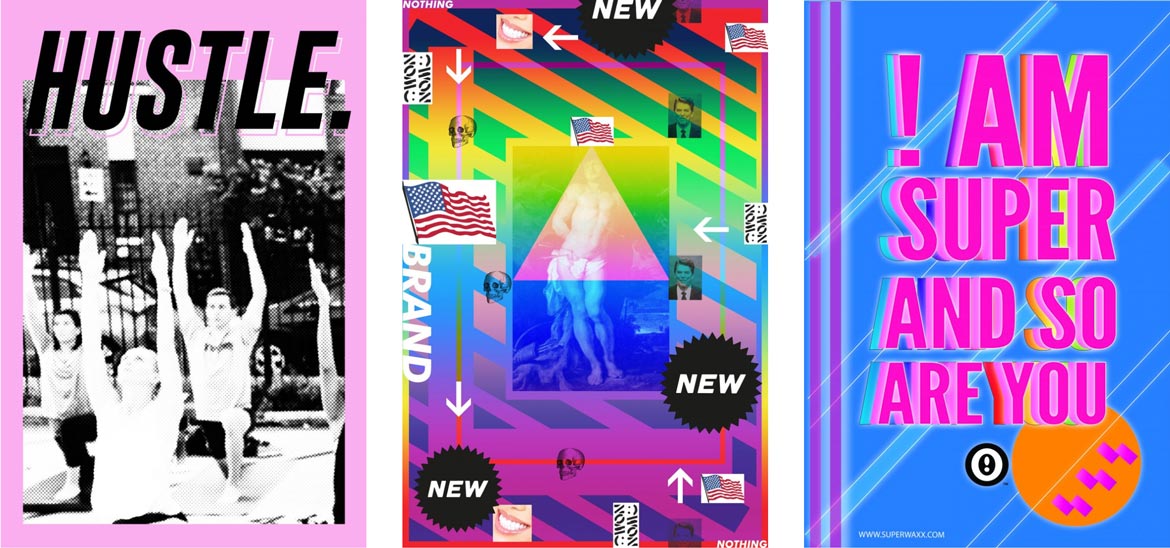 Brand New SW is a public art project celebrating Washington's innovative and collaborative art scenes. The Hirshhorn invited Washington-based artists No Kings Collective, NoMüNoMü, and SUPERWAXX to create branded graphic posters inspired by Brand New: Art & Commodity in the 1980s, an exhibition exploring the iconic decade when artists blurred the boundary between art and marketing.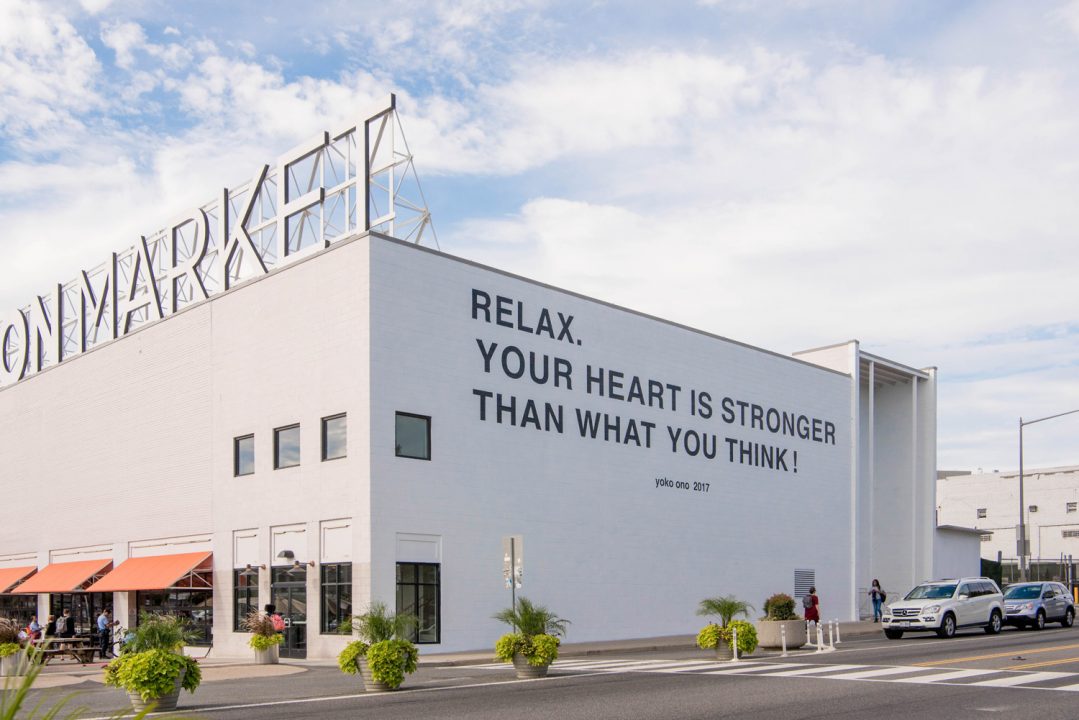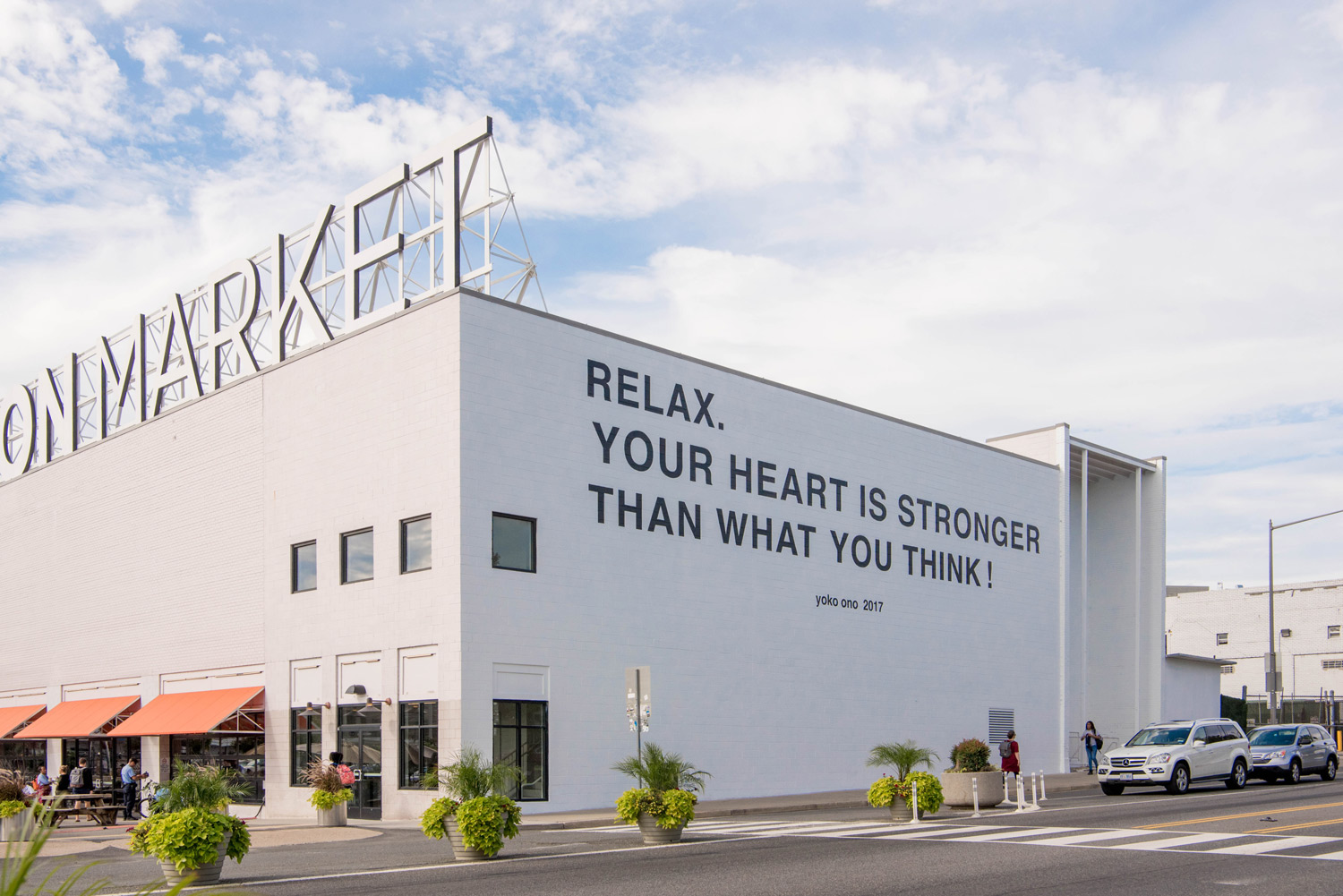 Yoko Ono is a renowned artist whose work influenced Feminism and directions in new and contemporary media. She has also worked tirelessly for human rights and peace. RELAX.  YOUR HEART IS STRONGER THAN WHAT YOU THINK !, a new public mural created for Washington, DC, transforms nearly 1,000 square feet of the exterior of the bustling Union Market into one of Ono's signature textual artworks.
Past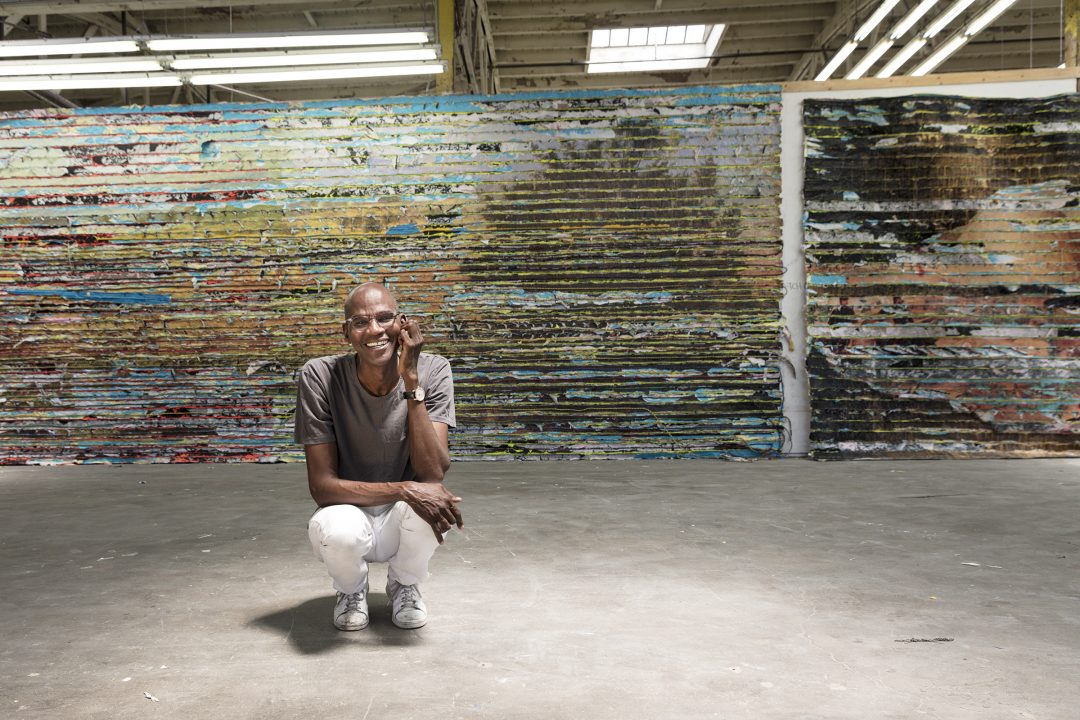 Mark Bradford x Howard University
Following the debut of his monumental Hirshhorn commission Pickett's Charge, 2017 Venice Biennale artist Mark Bradford will work closely with art students at Howard University to explore the ways that artists can probe history to uncover reflections of today's society. For this collaboration, Bradford will guide students through a series of classes and public lectures.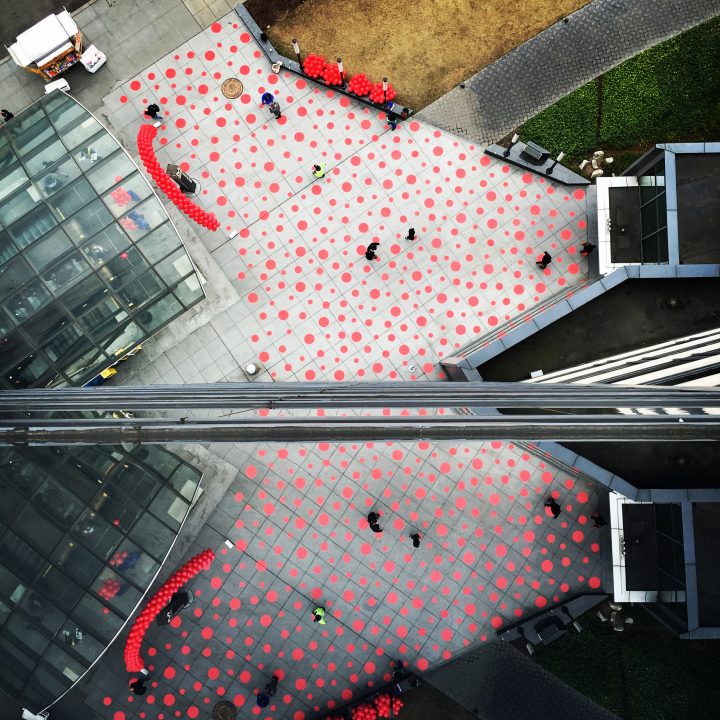 Yayoi Kusama's Dots Obsession x SWBID ArtSW
Throughout spring, commuters at L'Enfant Plaza Metro Station emerged from underground to find themselves in the middle of a large-scale public art installation. Psychedelic fields of Yayoi Kusama's iconic dot patterns covered the Metro entrance in celebration of the arrival of Yayoi Kusama: Infinity Mirrors. The installation was the first partnership between the Hirshhorn and the ArtSW project of the Southwest Business Improvement District (SWBID).