Black Box: Chris Chong Chan Fui
Apr 19–Aug 01, 2010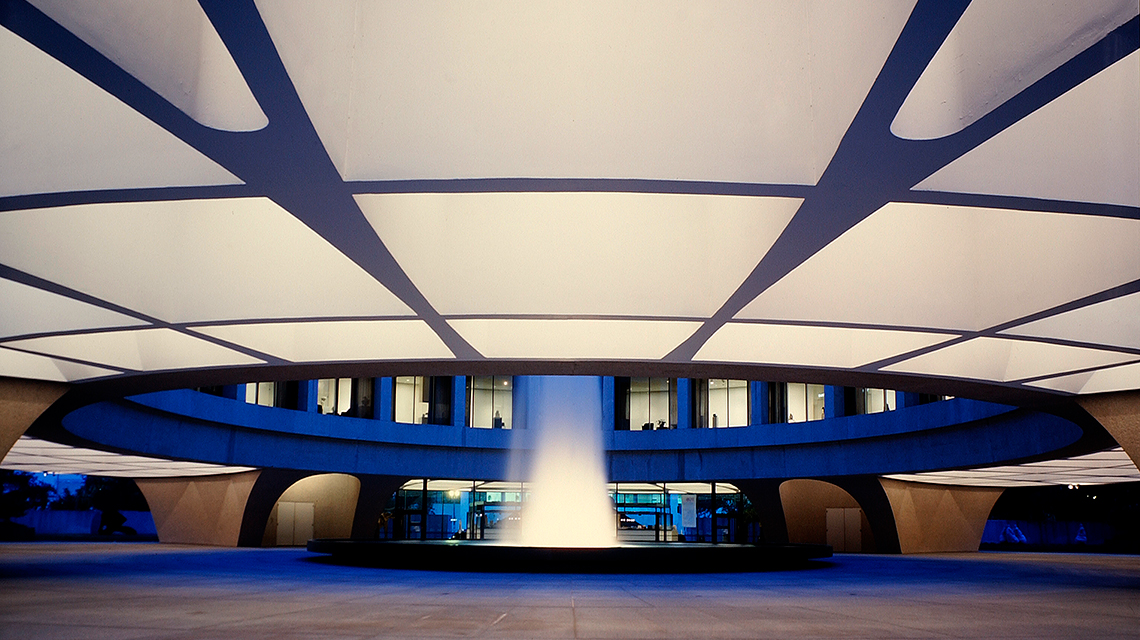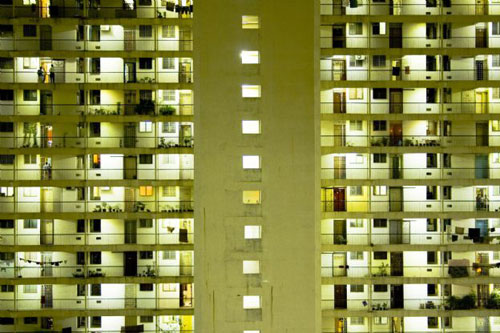 Still from Chris Chong Chan Fui, BLOCK B, 2008. Image courtesy of the artist
April 19 to August 1, 2010
Chris Chong Chan Fui (b. 1982, Borneo, Malaysia) lives and works in Kuala Lumpur and was the first Malaysian artist to present work at the Hirshhorn. In BLOCK B (2008), a motionless camera watches night and day as dramas unfold on the various floors of a massive apartment complex in Malaysia. Chong captures this building, home to Indian expatriates working on temporary contracts, as if making a documentary, with no special effects or lighting. He directs viewers' focus to realistic details within this fictionalized microcosm of urban humanity via voiceovers.
The architecture of the site and Chong's static, formal cinematography offer a striking counterpoint to the vivid, unpredictable narratives of the film. BLOCK B suggests issues related to surveillance and voyeurism, but also compellingly evokes the context, texture, and dramatic elements that compose the fabric of daily life.
Produced as a short film, BLOCK B has won awards at international film festivals. Chong also makes feature films and created HEAVENHELL (2009), a major audiovisual installation that premiered at the  International Festival of Arts and Media in Yokohama, Japan, and is based on influential Japanese filmmaker Akira Kurosawa's  film High and Low (1963).
Selected Press
Washington Post, April 2010
"When Reality Blurs into Fiction," Michael O'Sullivan (PDF)