Louise Bourgeois
Feb 26–May 17, 2009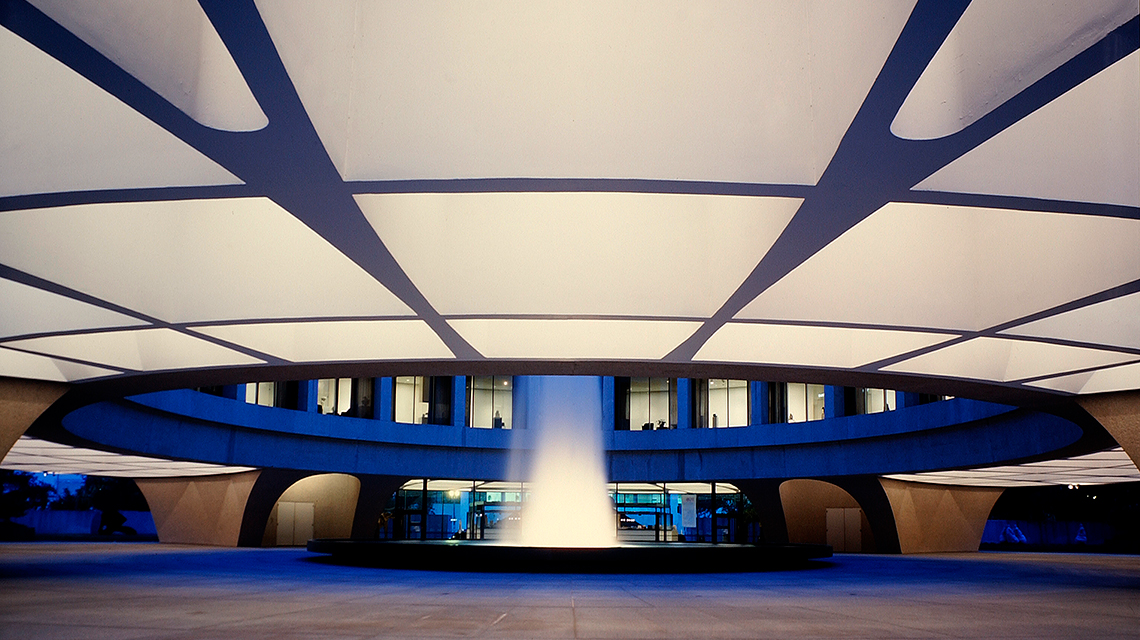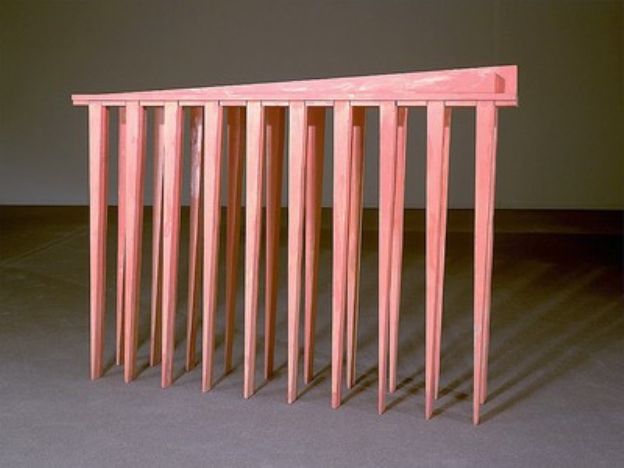 Louise Bourgeois, The Blind Leading the Blind, 1947-1949, from the Hirshhorn collection
February 26 to May 17, 2009
In 2009, the Hirshhorn presented a major survey of the works of Louise Bourgeois (1911-2010), the French-born artist who emigrated to the United States in 1938. Inspired by ideas and styles from diverse avant-garde art movements in Europe and America—notably Surrealism, primitivism, psychoanalysis, Conceptualism, and feminism—Bourgeois forged a highly personal amalgam of images and materials. Personal memories played a central role in her works, yet her sculptures themselves fascinate viewers, who bring their own emotional associations to bear upon them.
The exhibition opened with Bourgeois's early drawings and paintings, followed by the sculptural series Personages: starkly abstracted standing figures created in the aftermath of World War II. Subsequent sculptures hang from the ceiling (Spiral Woman, Arch of Hysteria, Janus, and Legs), are attached to walls (Torso Self-Portrait and Mamelles), and are secreted in dramatic enclosures (Destruction of the Father).
The exhibited works encompassed a startling array of images and materials, ranging from traditional plaster, bronze, marble, and wood to plastic, resin, latex, wax, steel fences, toy doll fragments, electric lights, fabrics, glass, rubber, and found objects. The highlight of the exhibition was a stellar array of Bourgeois's rarely seen masterpieces: the large structured environments known as the Cell series, including Cell (Choisy), the autobiographical duo Red Room (Parents) and Red Room (Child), and the nightmarish Spider. The exhibition was accompanied by a 320-page catalogue.
Louise Bourgeois was organized by the Hirshhorn Museum and Sculpture Garden, Smithsonian Institution, in association with Tate Modern, London, and Centre Pompidou, Paris.
Louise Bourgeois at the Hirshhorn Museum was sponsored by Altria Group, Inc.
The exhibition was made possible in part by the Agnes Gund Foundation, Glenn R. Fuhrman, Ginny Williams, and George R. Roberts. Additional support was provided by the Holenia Trust in Memory of Joseph H. Hirshhorn, the Friends of Jim and Barbara Demetrion Endowment Fund, and the Hirshhorn's Board of Trustees.
Presenting Sponsor:

Catalogue