ALIEN BUILD With Huma Bhabha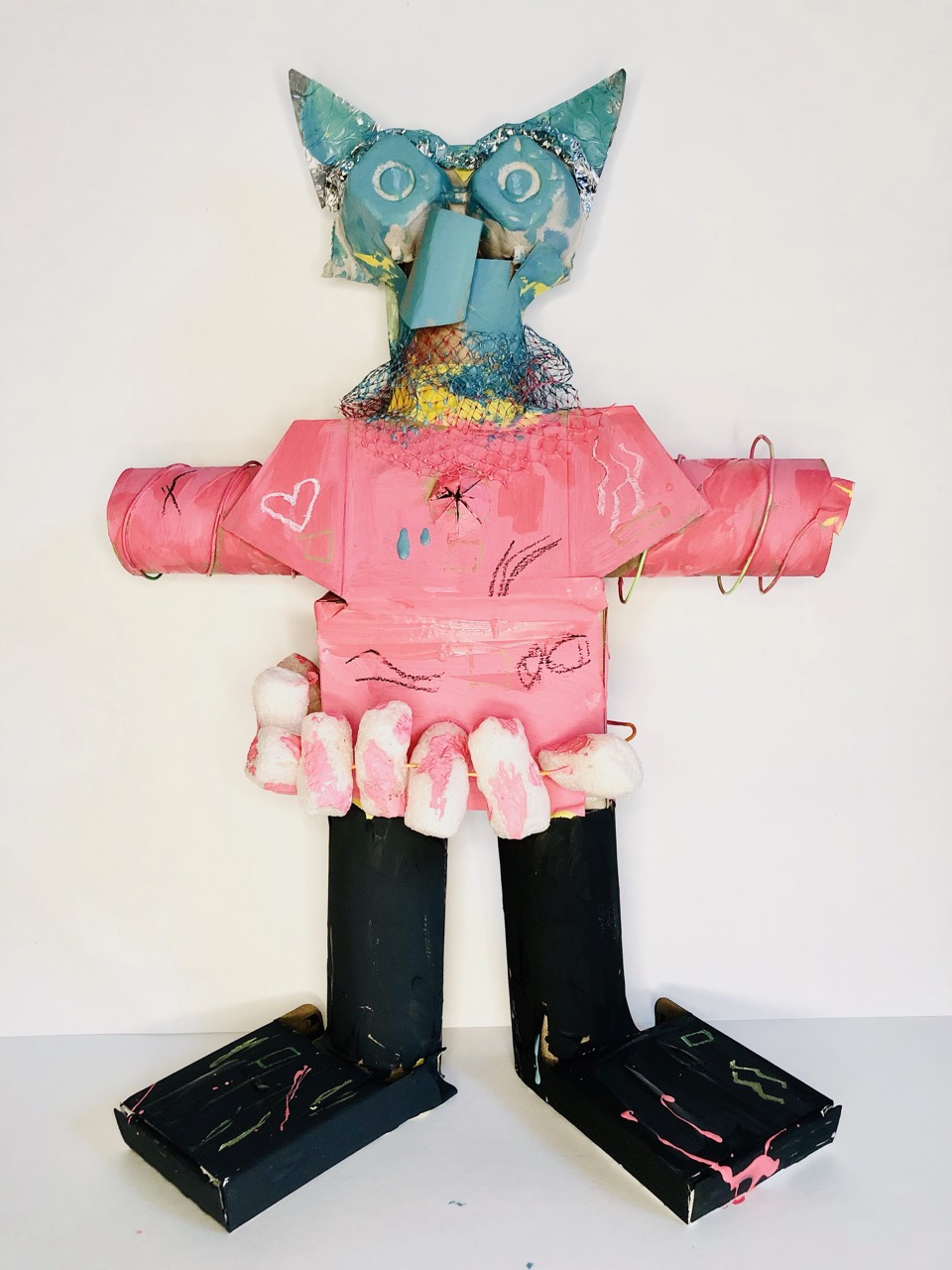 Transform materials around you into sculpture. Repurpose recyclables and make something other-worldly like sculptor Huma Bhabha! Build a human-like sculpture using found objects, then add some color and give your alien a name!
Time: 45 minutes +
Grade Level: grade 5, adaptable for older students
Art Speak : sculpture, found objects
DCPS Arts Curricula: Trusting
---
LOOK CLOSELY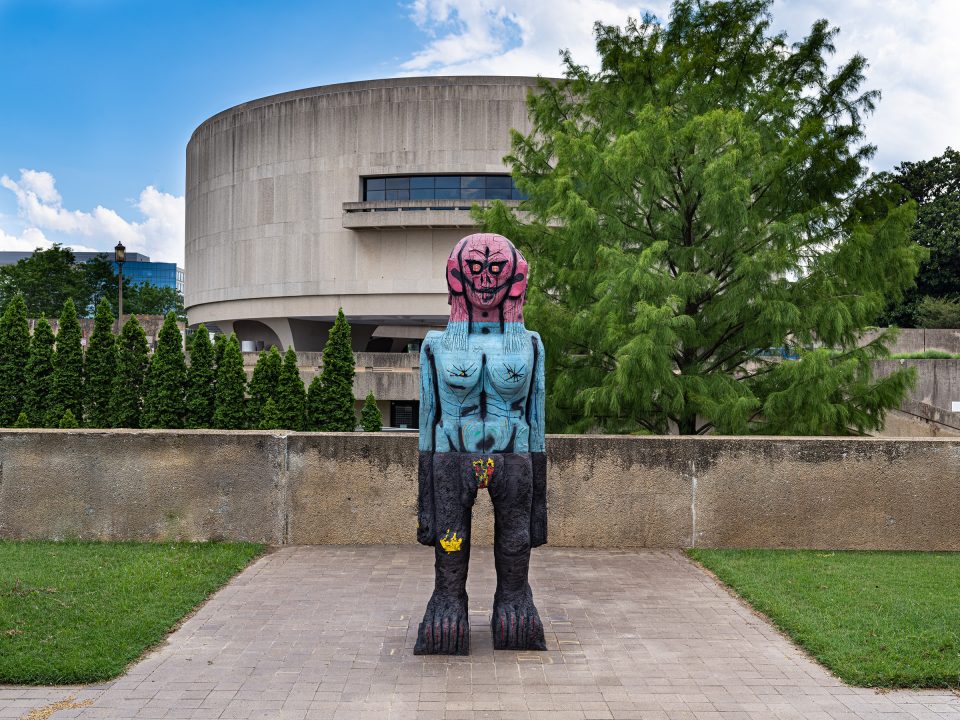 Look closely or watch this video. Strike the same pose as the sculpture. You might stand tall with your feet directly under your hips and your shoulders back. Try to make the same facial expression as the sculpture. How do you feel? What emotion do you think this sculpture represents?
Look again, this time at the sculpture's colors. You may have noticed the sculpture includes three main colors: black, blue, and pink. For the artist, Huma Bhabha, these colors reminded her of the earth, sky, and sun. You may have also noticed speckles of yellow, red, and green. Now, thinking about the pose, facial expression, and colors of the sculpture, think of a title for it. What would you title this sculpture? Why did you choose that title?
People have very different reactions to this sculpture. The sculpture might remind some people of a nightmare, others might think it's a silly alien, and others might think it's ugly. You may have noticed the sculpture has five faces, or wondered if the sculpture is of a man or a woman. According to the artist, Huma Bhabha, the sculpture is not meant to be a man or a woman. This allows the artist to be more creative in how she makes her alien sculptures!
Huma Bhabha, titled her sculpture We Come in Peace after a scene from a very famous movie about aliens called The Day the Earth Stood Still (1951). In the movie, an alien and robot land their spaceship in Washington, DC, to give an important message of peace to humans on earth. The artist wants you to ask questions about why the alien says, "We come in peace." What do you think about the title? What do you wonder about the title?
---
GET TO KNOW HUMA BHABHA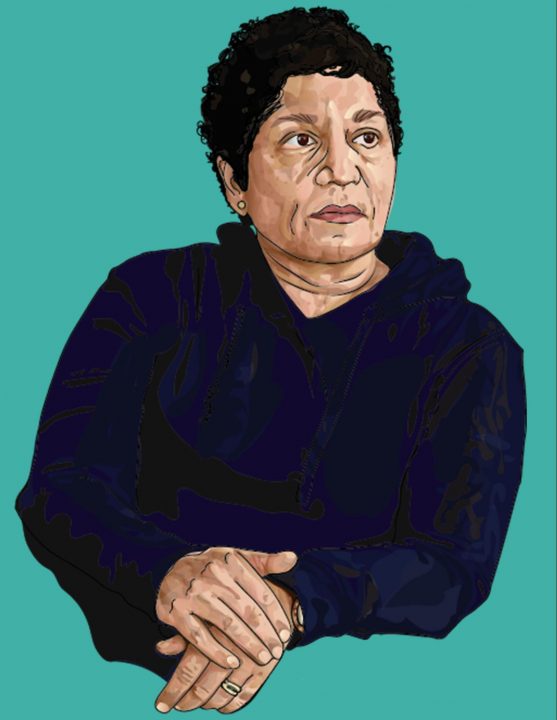 Get to know Huma Bhabha (b. Karachi, Pakistan, 1962) a sculptor who creates human-like sculptures from found objects. Bhabha's sculptures are about memory, war, places, and visitors from other worlds!
Born in the hot desert city of Karachi, Bhabha found beauty in unlikely places, such as ancient ruins and construction materials for new buildings not too far from her home. After finishing high school, Bhabha left Pakistan and studied art at the Rhode Island School of Design and Columbia University in the United States. She creates sculptures that are inspired by alien movies, found objects, and really big ancient sculptures. Her sculpture We Come in Peace encourages people to think about peace, and how people can work to make a more peaceful planet.
Today, Huma Bhabha lives in Poughkeepsie, New York. Her studio is an old fire station that she shares with her partner and two dogs. She collects materials she finds around her town, such as wire, wood, and styrofoam, then brings them back to her studio to make her sculptures. Once, she found large blocks of cork–a soft tree bark that is perfect for carving!–at a local shop. Oftentimes, Bhabha doesn't know what she is making until she is making it, saying, "It is … responding to materials that allow me to be creative."
Want to learn more? Learn more about Huma Bhabha's life and work.
---
MAKE IT!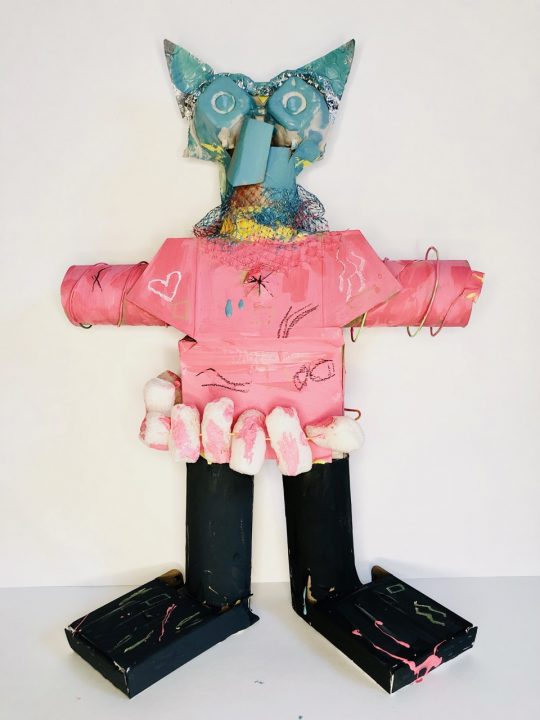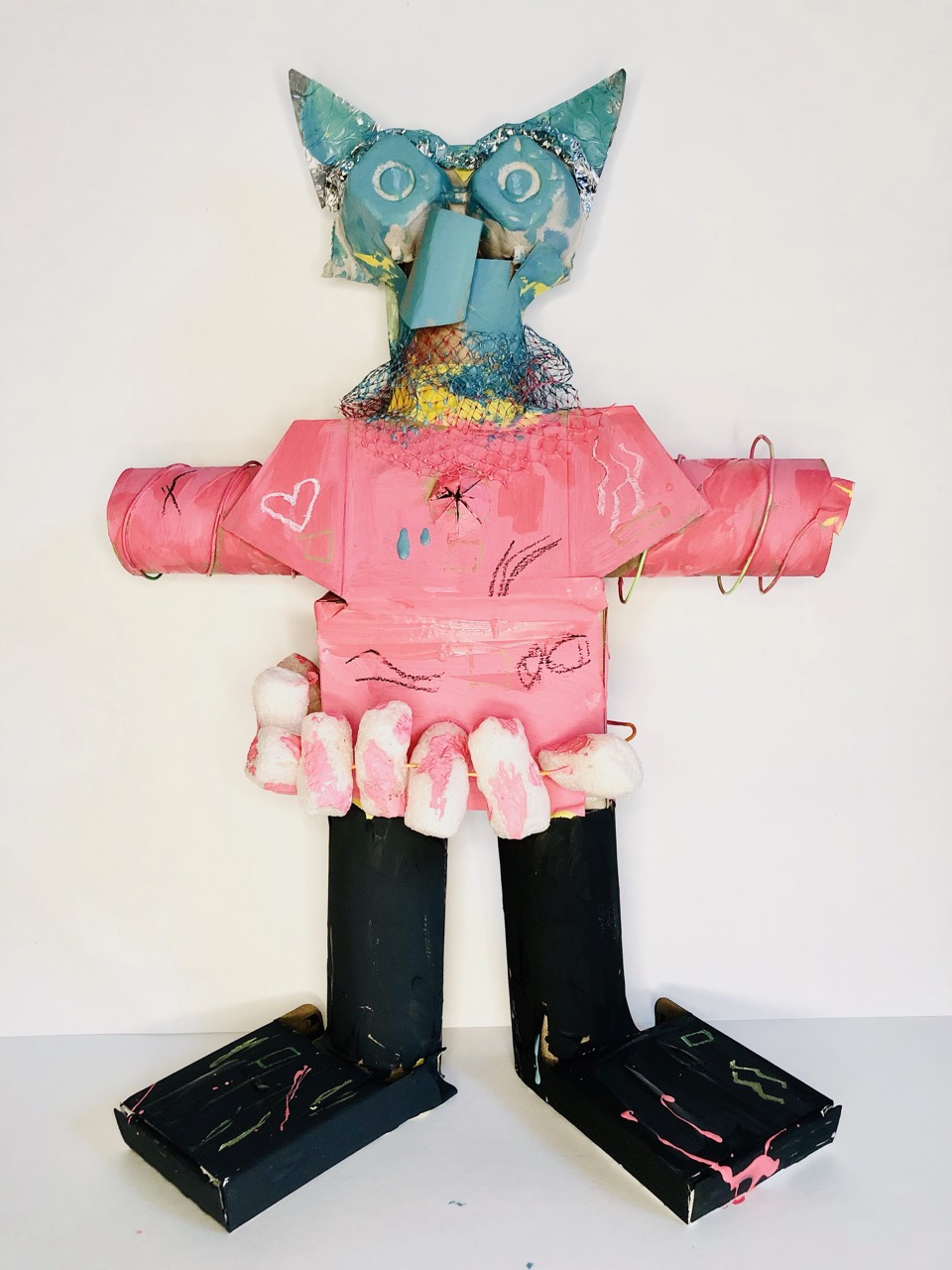 Transform materials around you into sculpture. Repurpose recyclables and make something an other-wordly sculpture inspired by Huma Bhabha's We Come in Peace. For this project you will imagine a visitor from outer space, make their body using found objects and paint, and give them a name.
Gather your materials. For this project you will need to collect found objects .We recommend gathering found objects every day before you plan to make your sculpture. See what you can save from becoming garbage. Look for cardboard, styrofoam, and plastics in interesting shapes. We suggest using cardboard boxes, clean plastic bottles, clean takeout containers, egg cartons, cardboard tubes, and bubble wrap. You will need scissors and tape to build your alien, something to add color with (tempera paint, paint sticks, or oil pastels), and a sheet or newspaper to protect your floor if painting inside.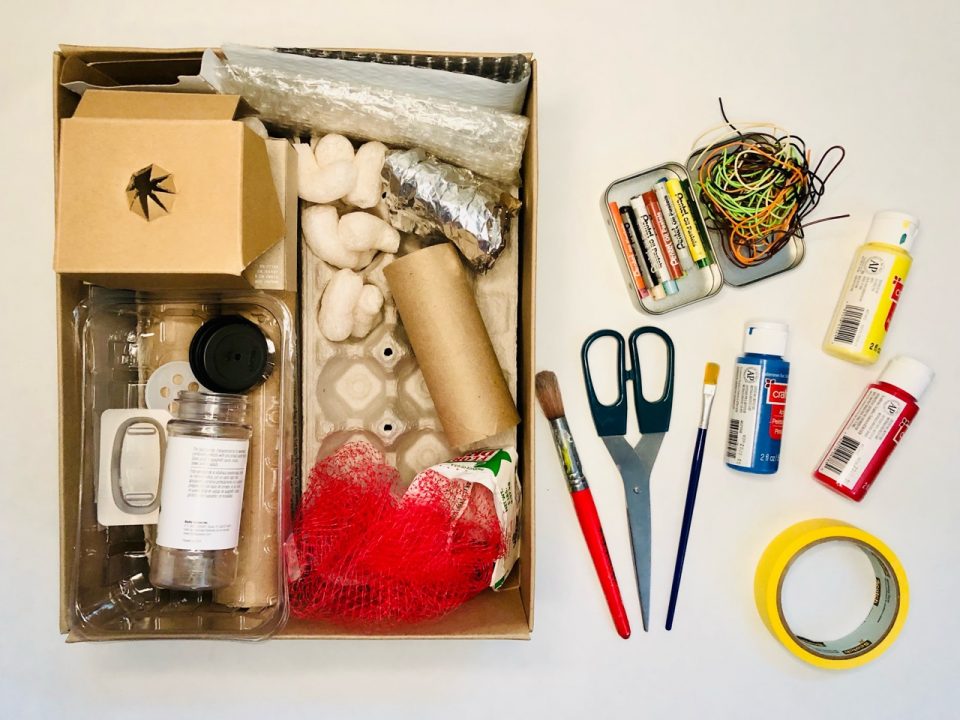 Experiment with your alien's body! Try different ways of building your alien before choosing your favorite. Here are some ideas to get you started:

Build them as tall as you can
Make the alien as wide as you can
Give them more than two arms or legs
Switch out the materials for different body parts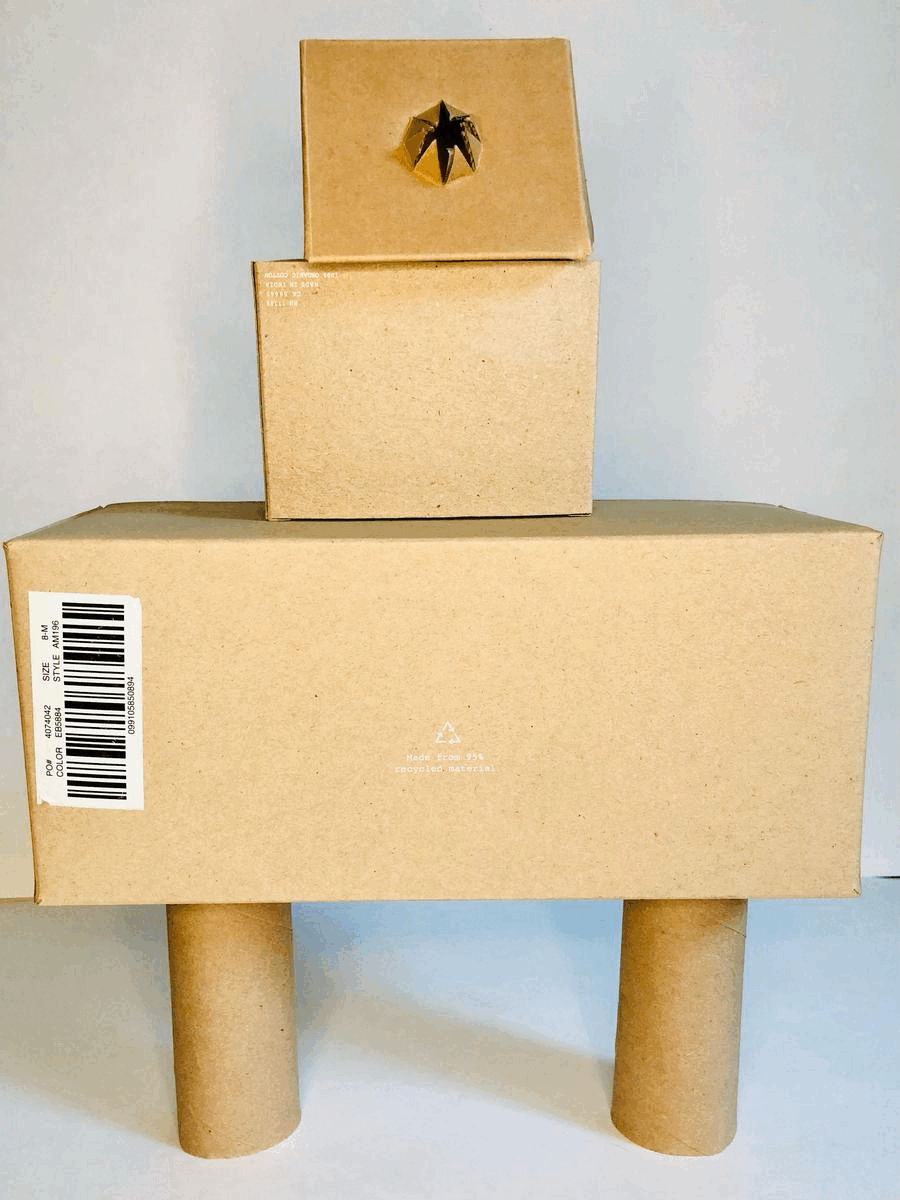 Cut to size. Use your scissors to cut your found objects to the shapes and sizes you want. Will your alien have ears? Multiple arms? Fingers and toes? Cut your found objects to shape and size. Some found objects–including cardboard–might be hard to cut. Be safe and ask an adult to help!
Tape it up. After you have experimented with different bodies for your alien, place your alien's feet on the ground and build its body upward, one found material at a time. As you go, make sure the sculpture is balanced so it won't fall over. Use tape to attach each part together!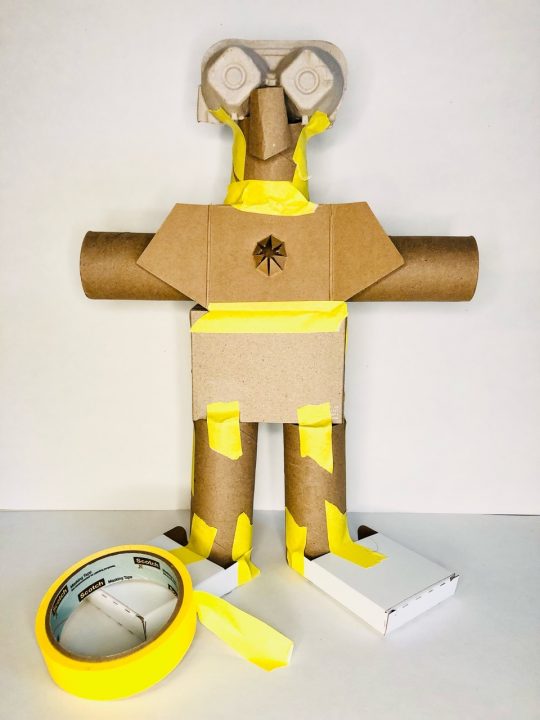 Add some personality. Now that you have built your alien's body, add some other body parts! Will you add ears, eyes, or a tail to your alien? Add details to your sculpture using wire, small pieces of plastic, more cardboard, or whatever else you have! You may need to trim your details with scissors and attach them with tape. Again, ask an adult to help cut wire and watch out for rough edges!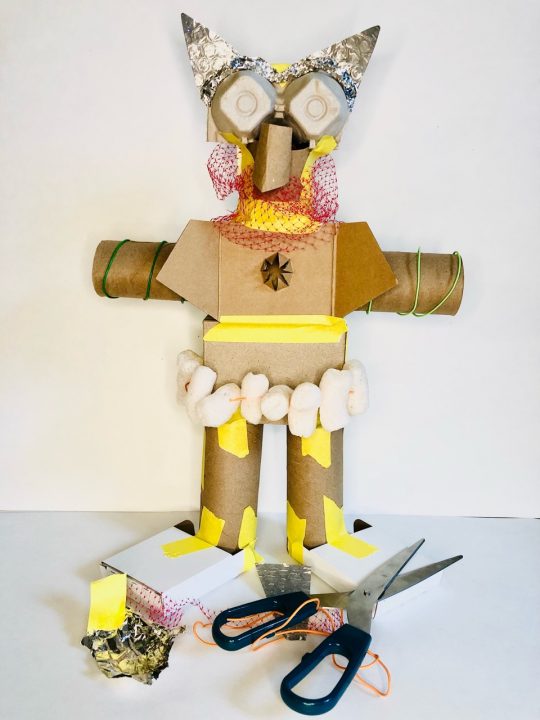 Choose your palette. Huma Bhabha painted her sculpture black, blue, pink and other eye-catching colors which made her think of the earth, sky, and sun. Where is your alien from? What colors would you find on that planet? Will you use three colors like Bhabha, or more? Select your colors and choose what parts of the alien's body you want them to be.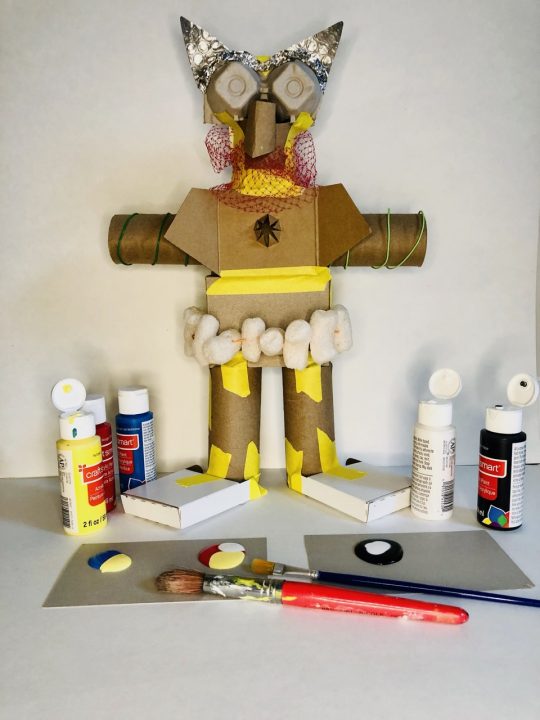 Add some color. Using paint or pastels, add some color! Paint the first layer as a base coat. Allow time to dry, and then add some detail! How many faces will your alien have? Will it have marks on it like Huma Bhabha's sculpture?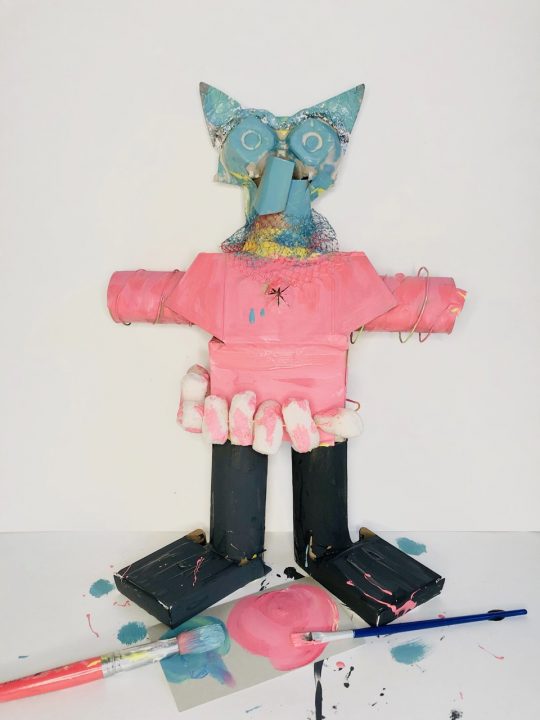 Name it. As your alien is drying, think of a name or title for it. To get started, write down words to describe your alien's personality and what it looks like. Huma Bhabha titled her frightening-looking alien We Come in Peace to surprise people and remind them that sometimes strangers can seem scary at first but can turn out to be friendly. What will you name your alien?