Sculpting in Space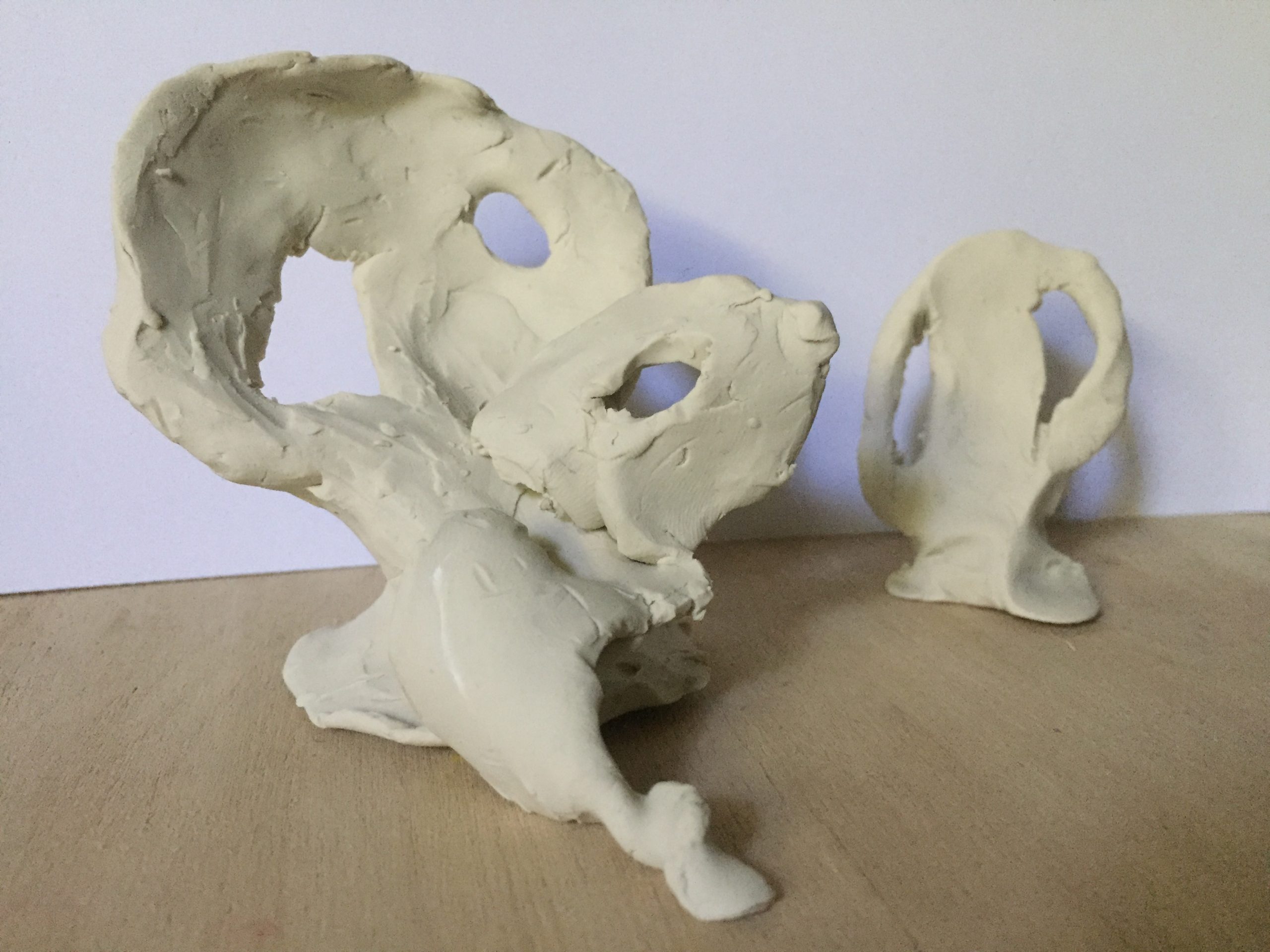 Make your own abstract sculpture inspired by Barbara Hepworth!
Time: 45–60 minutes
Skill Level: Beginner
Topic: Nature and Negative Space
LOOK CLOSELY
Look closely. What do you see? Notice the shape of the sculpture and its open spaces. What does the sculpture's shape look like? What makes you say that?
This sculpture is called Figure for Landscape. It has a curved, tall shape with cuts into the surface exposing the inside.
Take a look at the second image of Figure for Landscape. What do you notice? From some angles, the viewer can see all the way through the work and the landscape becomes one with the sculpture. The empty shapes these cutouts create is called negative space. To Hepworth, this allowed nature to become part of the work: a Figure for Landscape.
Can you tell what material this sculpture is made out of? It's made of a metal called bronze. The plasticity of bronze as a material allowed Hepworth to create more hollow sculpture than she had previously been able to when using stone or wood. She made seven castings of this sculpture; the Hirshhorn has one of the seven castings. A cast of a sculpture is made when an artist creates a mold of a sculpture and then uses the mold to make copies of the sculpture by pouring molten metal into the cast. For this sculpture, Hepworth made a plaster model of the sculpture, created a mold of the model, and then used the hollow mold to make seven castings with bronze.The other six castings are scattered across the globe at other museums and parks.
Barbara Hepworth (1903–1975) was a British artist. She is best known for her abstract sculptures inspired by the world. She first became interested in the natural shapes and forms she saw in her hometown and while traveling with her father for his civil engineering work. During World War II, Hepworth and her family moved to the countryside for safety. She settled in Cornwall, where the farms and beach called Porthmeor are located. Much of her work is inspired by the rugged coastal landscape there. Hepworth knew she wanted to be an artist when she was 15 years old. She studied sculpture at the Leeds School of Art and at the Royal College of Art in England. Hepworth was an active sculptor for more than fifty years. During her era, women faced many challenges in the arts and other professions as well. Despite gender barriers to participation and recognition, she persisted and gained international fame for her work. Hepworth often incorporated negative space into her sculptures, like the above featured Figure for Landscape. Through this negative space Hepworth explored interactions between the artwork, the person viewing the artwork, as well as the place where they were located.
Want to see more? Check out other works by Barbara Hepworth in the Hirshhorn collection.
MAKE IT!
Barbara Hepworth is known for abstract sculptures with negative space. For this project, we take inspiration from her forms to create our own abstract sculpture.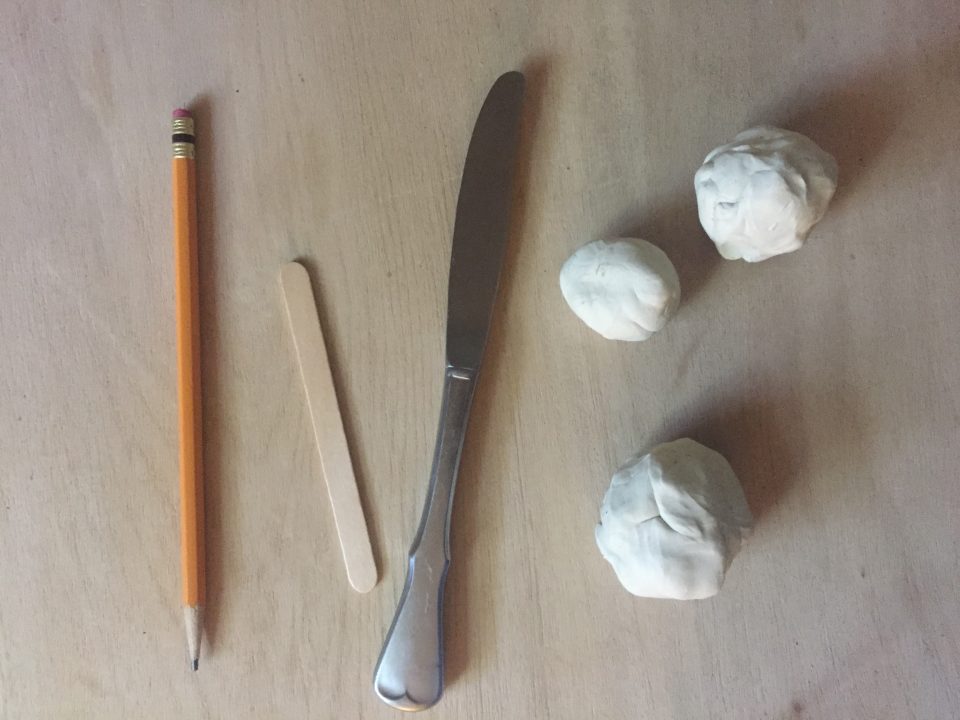 Gather your materials. You'll need:

Dough or clay (Need dough? Stock your studio with our recipe for salt dough)
One or two modelling tools, such as a spoon, toothpick, pencil, or plastic knife

Prepare your clay or salt dough. Break it into smaller pieces to make it easier to work with.

Plan your own abstract form. Hepworth was inspired by nature and landscapes. You may choose to sculpt a natural form— a cloud or a leaf—or make something that is more your own style.
Experiment with negative space. Look back at Figure for Landscape. Notice the open spaces in the sculpture and how they allow you to see through the sculpture. How can you use negative space to change what viewers see when they look at your sculpture?

Complete your project. Or reshape your salt-dough and keep sculpting.

Title your work and play with the angles! We named our sculpture Summer and moved the sculpture around to see the different sides and how the shadows looked each time we repositioned the sculpture.


We want to see your creations! Share on social media @hirshhorn with #HirshhornInsideOut.