Yoko Ono's RELAX. YOUR HEART IS STRONGER THAN WHAT YOU THINK ! x Union Market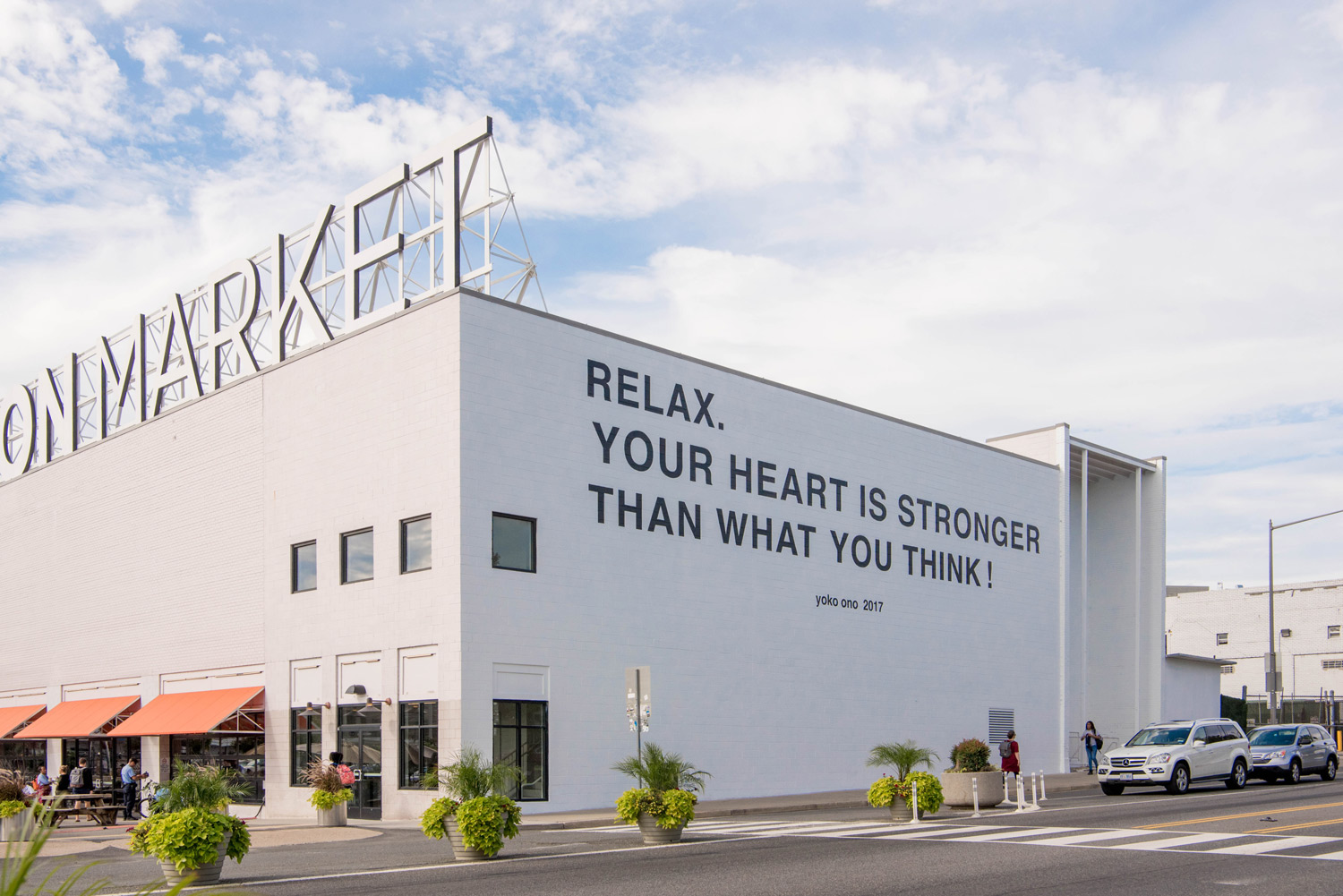 On view Sept. 14, 2017
Yoko Ono is a renowned artist whose work influenced Feminism and directions in new and contemporary media. She has also worked tirelessly for human rights and peace. RELAX.  YOUR HEART IS STRONGER THAN WHAT YOU THINK !, a new public mural created for Washington, DC, transforms nearly 1,000 square feet of the exterior of the bustling Union Market into one of Ono's signature textual artworks. Ono imagined the piece specifically for this location with the hope that it might compel us to step outside of our daily lives and consider the power of the heart over the restrictions of the mind.
Since the late 1950s, Ono (b. Tokyo, 1933) has been a forerunner in Conceptual art, often using collaboration, audience participation, and social activism to challenge viewers' understanding of art and the world around them. Many of her works serve as poetic reminders of what's possible and often invite audiences to take action.
Curated by Mark Beasley, the Hirshhorn's Curator of Media and Performance Art, the mural is a culmination of the 2017 Hirshhorn exhibition Yoko Ono: Four Works for Washington and the World and celebrates the 10th anniversary of Ono's Wish Tree, a permanent installation in the Museum's year-round Sculpture Garden.