Advance Exhibition Schedule Fall/Winter 2017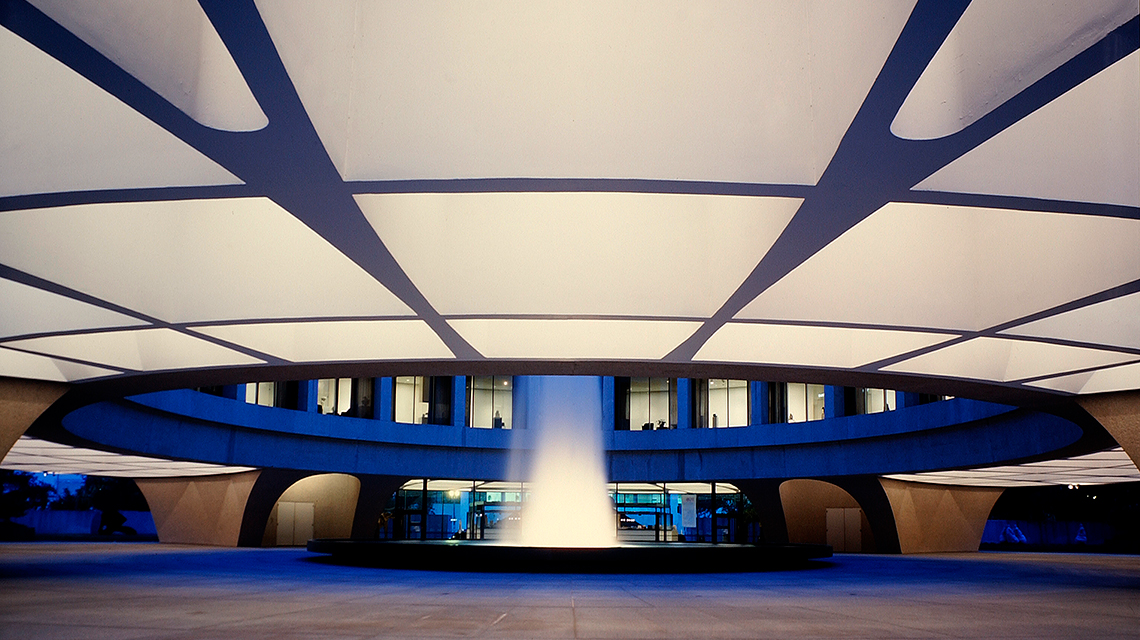 Upcoming
BRAND NEW: ART AND COMMODITY IN THE 1980S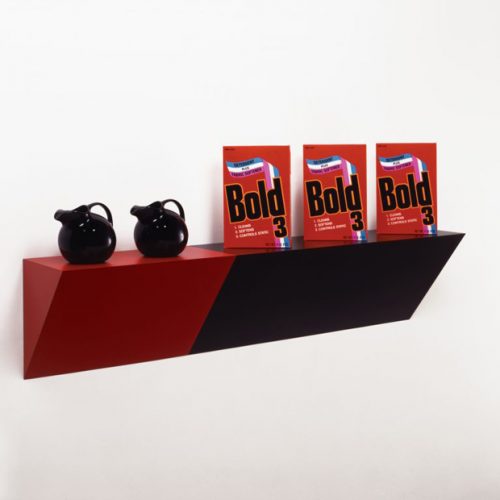 FEB 14, 2017–MAY 13, 2018
Curated by Gianni Jetzer
Organized by the Hirshhorn – Second Level
The first museum exhibition to explore the use of commercial goods in 1980s contemporary art, Brand New: Art and Commodity in the 1980s presents works by artists who both questioned and employed the commodification of the art object in their work. Curator-at-large Gianni Jetzer brings together nearly 50 artists, all of whom were part of a specific creative community in New York City's East Village in the late 20th century. Brand New focuses on how this group of artists responded to their newfound cultural roles as brands and illustrates a triumphant moment of artistic revitalization in the face of political and societal rupture. Examining the formative years of the relationship between consumer culture and contemporary art, this exhibition speaks to a narrative that continues for artists today.
On View
MARK BRADFORD: PICKETT'S CHARGE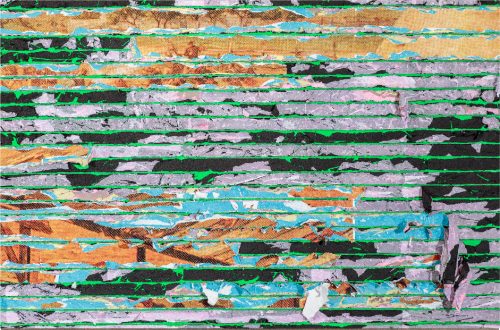 THROUGH NOV 12, 2018
Curated by Evelyn Hankins and Stéphane Aquin
Organized by the Hirshhorn – Third Level Inner Ring
Internationally renowned artist Mark Bradford will debut Pickett's Charge, a monumental new, site-specific commission inspired by the immersive form of the cyclorama as well as the Museum's distinctive architecture. The installation, which comprises a series of eight powerful, abstract paintings, each more than forty-five feet long, will encircle the entire Third Level, creating an immersive, 360-degree experience. Drawing directly from artist Paul Philippoteaux's landmark nineteenth-century cyclorama depicting the final charge of the Battle of Gettysburg, Pickett's Charge invites visitors to interrogate conventional historical narratives. Weaving together reproductions of the original 1883 painting with multiple layers of colored paper, Bradford transforms the historic imagery to reveal the hidden textures and complexities lurking just beneath the surface.
Bradford (b. 1961) lives and works in Los Angeles. Bradford has achieved wide acclaim for a technically inventive and uniquely powerful abstraction that is steeped in a personal exploration of history and the sociopolitical issues shaping the world. Pickett's Charge will be Bradford's first solo exhibition in Washington, DC, and his first major American solo show following his presentation as the U.S. representative for the 57th Venice Biennale.
THE MESSAGE: NEW MEDIA WORKS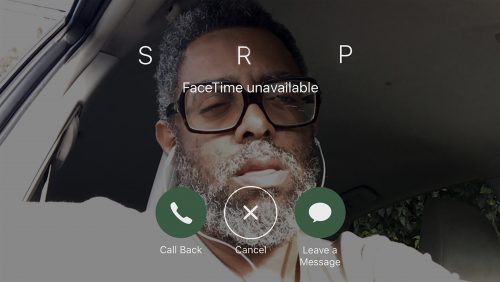 THROUGH APR 22, 2018
Curated by Mark Beasley
Organized by the Hirshhorn – Lower Level
Drawing primarily from the Hirshhorn's recent film and video acquisitions, The Message features works that rewire popular modes of address—namely the public lecture, the concert, the music video, and the online sex chat room. Language is at the root of each work from the redeployment of pop verse and the operatic libretto to the repurposing of the pedagogic lecture and online messaging. Through the juxtaposition and collage of existing classical and pop forms, each of the assembled artists seeks to rethink dominant narratives and ideologies and assess the impact of history on the present moment.
In Grosse Fatigue (2013), Camille Henrot searches the Smithsonian archives for creation tales that she weaves into an endless wash of anthropological, philosophical, and literary beginnings. Hito Von Steyerl's film essay-cum-performance lecture How Not to be Seen (2013) explains how one can remain invisible and avoid detection in an age of constant surveillance. C.T. Jasper and Joanna Malinowska's Halka/Haiti (2015) delivers opera to the tropics through their public staging of a Polish love story in a Haitian village populated by citizens of Polish descent. Kanye West provides the soundtrack for Arthur Jafa's Love is the Message, The Message is Death (2016), a filmic essay of triumph, tragedy, and resilience. Lastly, in France Stark's My Best Thing (2011) an encounter with a young man in a sex chat room leads to an unlikely basis for creative collaboration in the face of performance anxiety.
WHAT ABSENCE IS MADE OF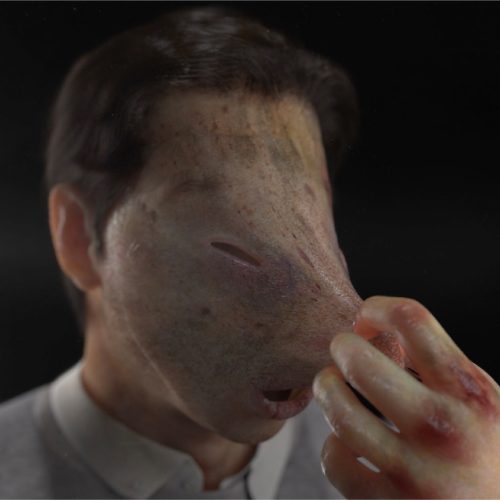 THROUGH SUMMER 2019
Curated by Gianni Jetzer
Organized by the Hirshhorn – Third Level
What Absence Is Made Of presents artworks from the last 65 years that investigate the space between the tangible and the intangible. Selected from the Hirshhorn's permanent collection, the exhibition highlights new acquisitions by Annette Lemieux, Ed Atkins, and Huang Yong Ping, as well as collection favorites by Ana Mendieta, John Baldessari, Fred Sandback, and Ann Hamilton. The artists featured utilize absence as a powerful component in their work, employing such methods as reduction, erasure, negative space, and monochrome. Focusing on prominent themes in art since the 1960s, the exhibition charts the rising appeal of immateriality in reaction to an increasingly material world.
ILYA AND EMILIA KABAKOV: THE UTOPIAN PROJECTS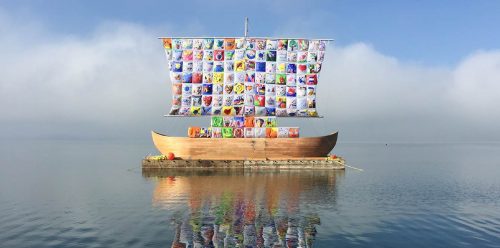 THROUGH MAR 4, 2018
Curated by Stéphane Aquin
Organized by the Hirshhorn – Second Level Inner Ring
Acclaimed Russian artists Ilya and Emilia Kabakov have been working collaboratively for nearly 30 years, creating installation-based works of unbridled imagination and optimism in direct response to the hardships, surveillance and suspicion they endured while living in the Soviet Union. Spanning 1985 through present day, The Utopian Projects features more than 20 of the Kabakovs' maquettes, whimsical models, for projects realized and unrealized, including monuments, allegorical narratives, architectural structures and commissioned outdoor works.
These elaborate creations are brought to life by the eccentric, imaginary cast of characters that inhabit them, inviting the viewer into a surreal world in miniature and offering a rare glimpse into the duo's artistic process. Lights, motors, text and music enhance the whimsy and theatricality of each miniature environment, which Ilya uses to reinforce the metaphorical meaning of each work.
Opening nearly 30 years after the Hirshhorn hosted Ilya Kabakov's first major U.S. exhibition, The Utopian Projects includes the working studio models of such quintessential artworks as The Man Who Flew Into Space From His Apartment (1985)—which was presented fully realized at the Hirshhorn in 1990—and The Ship of Tolerance, a global public art project in the form of a 60-foot wooden sailboat, which will be next realized May 25 at the Vatican under the patronage of Holy See and Vicariate.
AI WEIWEI: TRACE AT HIRSHHORN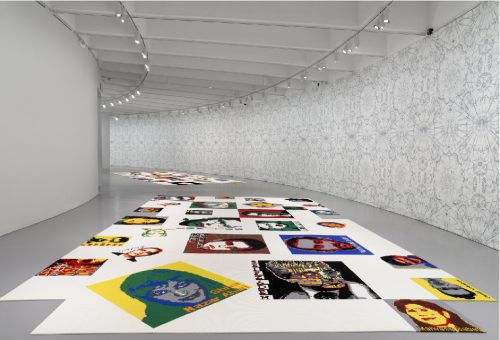 THROUGH JAN 1, 2018
Organized by the Hirshhorn – Second Level
One of China's most provocative living artists, Ai Weiwei (b. Beijing, 1957) has spent nearly four decades exploring the relationships between art, society, and individual experience. His work, as prolific as it is eclectic, encompasses a wide range of media, including sculpture, installation, photography, film, painting, and architecture. Ai Weiwei began seeking to incite change through his art in the late 1970s, and as his work has developed, he has become increasingly committed to his guiding principle of promoting human rights and freedom of expression for all.
Ai Weiwei's monumental installation Trace portrays individuals from around the world whom the artist and various human rights groups consider to be activists, prisoners of conscience, and advocates of free speech. Each of these 176 portraits comprises thousands of plastic LEGO® bricks, assembled by hand and laid out on the floor. The work foregrounds Ai Weiwei's own experiences of incarceration, interrogation, and surveillance. In 2011, he was detained by the Chinese government for eighty-one days and then prohibited from traveling abroad until 2015.  In 2012, the Hirshhorn opened Ai's first major US retrospective, Ai Weiwei: According to What?, which he was unable to attend.
Originally commissioned in 2014, Trace first opened as part of @Large: Ai Weiwei on Alcatraz, a site-specific takeover of the former Alcatraz Federal Penitentiary in San Francisco, a collaboration between the nonprofit FOR-SITE Foundation, the National Park Service and the Golden Gate Park Conservancy.
Like Ai Weiwei, the individuals represented in Trace have been detained, exiled, or have sought political asylum because of their actions, beliefs, or affiliations. The subjects were chosen by Ai Weiwei and reflect his response to information provided by Amnesty International and other human rights organizations, as well as his own independent research.
As part of this installation, Ai Weiwei has created a new 360-degree wallpaper installation entitled The Plain Version of the Animal That Looks Like a Llama but Is Really an Alpaca. At first glance, the pattern looks merely decorative, but a closer inspection reveals surveillance cameras, handcuffs, and Twitter bird logos, which allude to Ai Weiwei's tweets challenging authority. Together, the massive works span nearly 700 feet around the Hirshhorn's second floor Outer Ring galleries.
BARBARA KRUGER: BELIEF AND DOUBT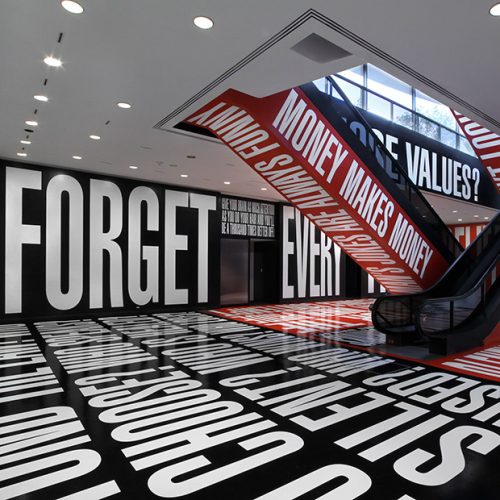 ONGOING
Curated by Melissa Ho
Organized by the Hirshhorn – Lower Level
Part of an initiative to bring art to new sites within and around the building, this installation by Barbara Kruger fills the Lower Level lobby and extends into the newly relocated Museum bookstore. Famous for her incisive photomontages, Kruger has focused increasingly over the past two decades on creating environments that surround the viewer with language. The entire space—walls, floor, escalator sides—is wrapped in text-printed vinyl, immersing visitors in a spectacular hall of voices, where words either crafted by the artist or borrowed from the popular lexicon address conflicting perceptions of democracy, power, and belief.
At a moment when ideological certitude and purity seem especially valued, Kruger says she's "interested in introducing doubt." Large areas of the installation are devoted to open-ended questions, while the section occupying the bookstore explores themes of desire and consumption. At once addressing the individual, the museum, and, symbolically, the country, Kruger's penetrating examination of the public sphere transforms one of the Hirshhorn's key public spaces.