Art Cart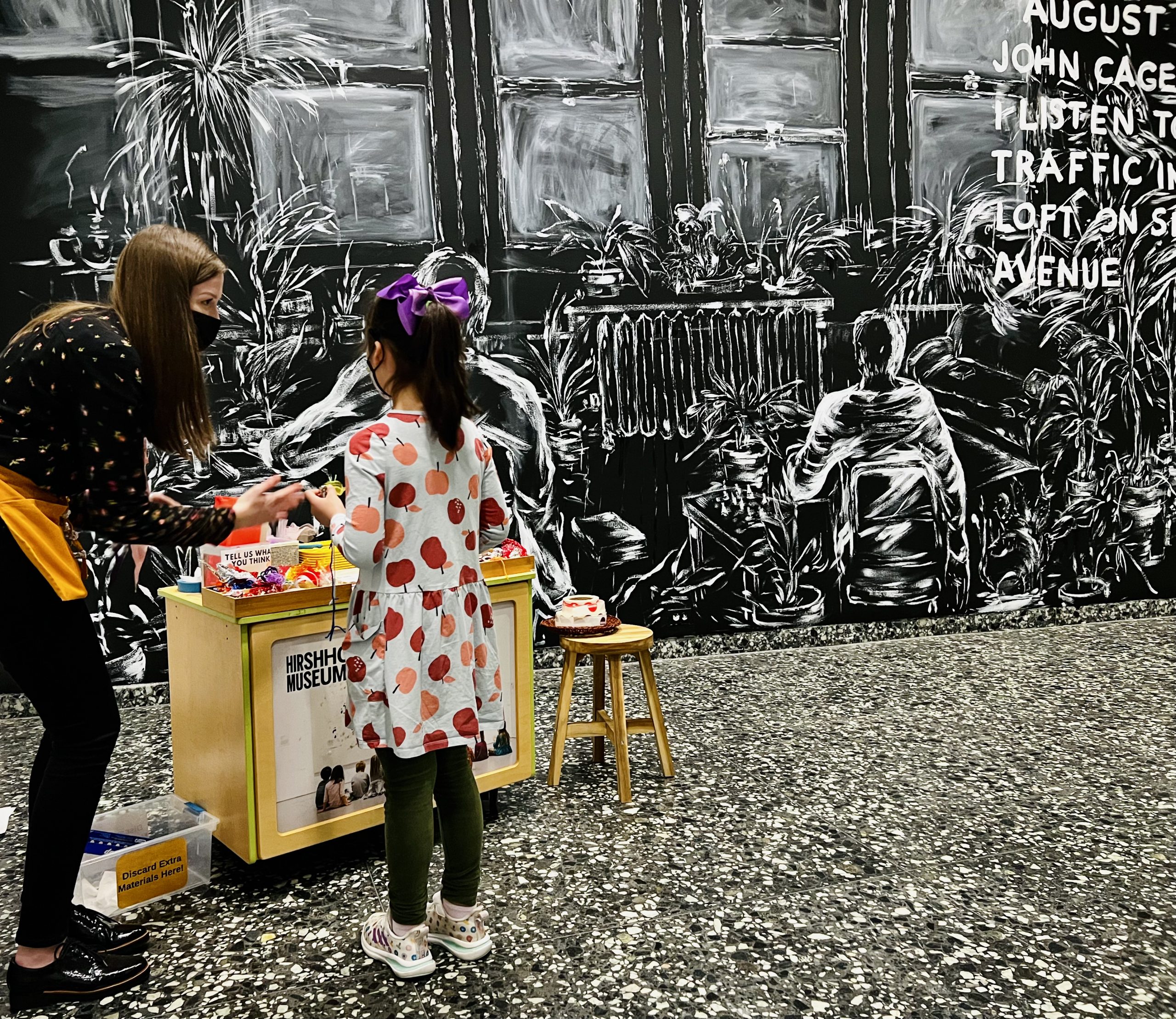 Thursdays
10 am–noon
For kids (and adults!) of all ages
The Art Cart offers young artists a hands-on maker experience during their museum visit. Each week's Art Cart offers a fresh and fun theme featuring an artwork on view, an art-making activity to do at the Museum, and kids projects to extend the fun at home! Kids and adults of all ages are welcome. 
Keep coming back! Each week will introduce a new topic, a completely new way to think about art, and a different location within the Museum. Trouble finding us? Someone at the welcome desk in the lobby can direct you.
Stroller parking is available in the Lobby and on the Lower Level of the Museum. Drop-in, no registration required.