Josef Albers: Innovation and Inspiration
Feb 13–Apr 11, 2010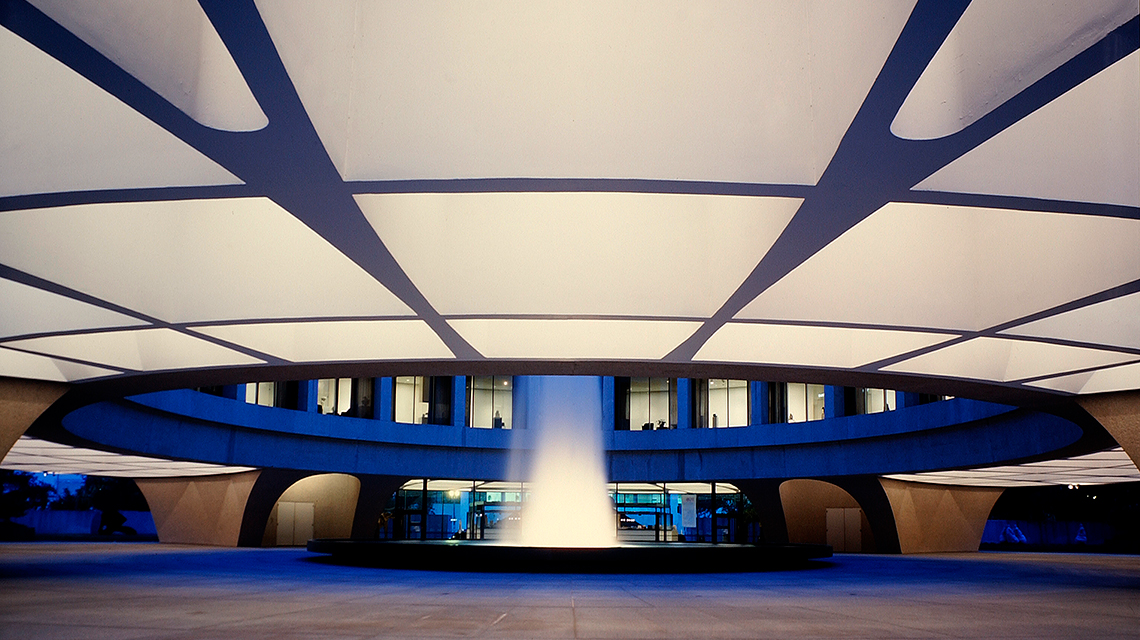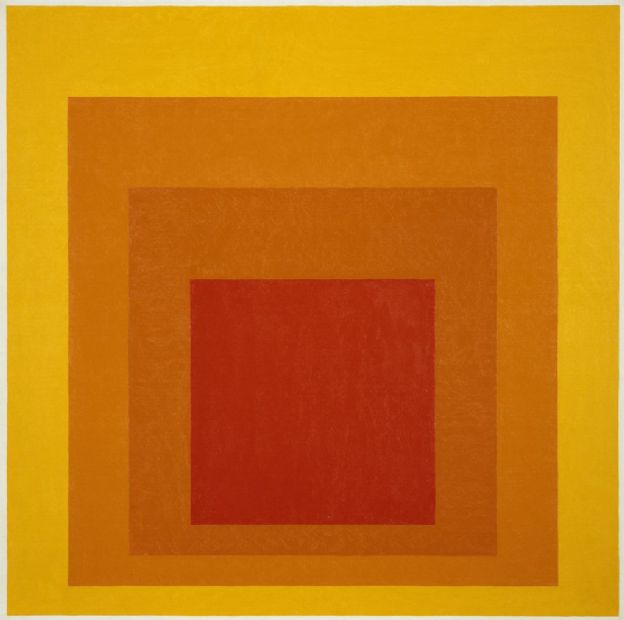 Josef Albers, Homage to the Square: Glow, 1966, from the Hirshhorn's collection
February 13 to April 11, 2010
The Hirshhorn possesses one of the world's largest and most comprehensive collections of work by Josef Albers (American, b. Bottrop, Germany, 1888; d. New Haven, Connecticut, 1976). Josef Albers: Innovation and Inspiration presented nearly 70 works spanning the artist's 50-year career, many of which were on view for the first time. Supplementing the installation were key objects on loan from the Josef and Anni Albers Foundation.
The exhibition encompassed the artist's distinguished career, from his years teaching at Germany's famed Bauhaus and Black Mountain College in North Carolina through his influential role as chairman of the art department at Yale University. Albers's early years were represented by bold designs in black and white, as well as those in red, yellow, and blue. These works demonstrated the artist's interest in commercially manufactured materials, such as glass, and what would become his enduring focus on abstract forms. By the time Albers began his tenure at Yale in 1950, he believed that color has no inherent emotional associations, and he emphasized the subjectivity of perception by meticulously examining its nuances. He eventually limited the shape and number of his forms, which resulted in a standardized format that he called Homage to the Square, for which he is best known. These images create optical illusions, challenging viewers' visual acuity. Josef Albers: Innovation and Inspiration also included documentary photographs, a video, and examples of Albers's teaching aids, and concluded with several galleries representing a range of works by artists who knew, studied under, worked with, or directly inspired Albers.